Baraonda 2020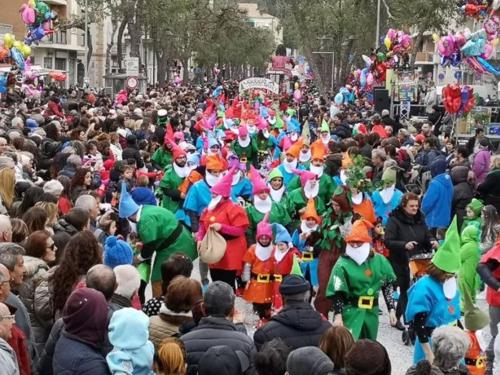 Tutto pronto per Baraonda 2020, il grande spettacolo del carnevale di Fermo e Porto San Giorgio.
Dopo il grande successo dello scorso anno, decine di carri e figuranti sono pronti a dare spettacolo per le vie del centro cittadino.
Si inizierà domenica 23 con il Carnevale che scorrerà per le vie storiche di Fermo e finirà martedì 25 quando i figuranti invaderanno il centro di Porto San Giorgio.
14ma Fiera dell' Elettronica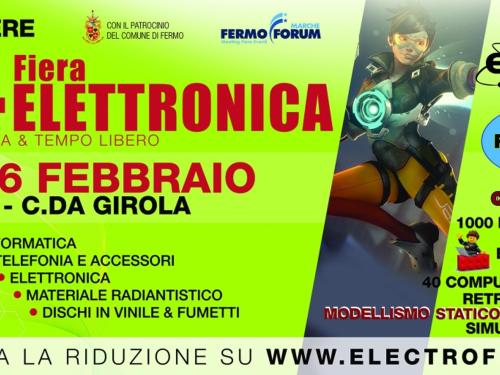 Il 15 e 16 febbraio non perdete al Fermo Forum la 14ma edizione della Fiera dell' Elettronica.
6.000 mq espositivi per una vastissima scelta di articoli che va dai computer e tablet di ultima generazione ai sistemi di video-sorveglianza, dagli elicotteri e droni telecomandati al modellismo in genere e tutto ciò che riguarda il nuovo look per la vostra auto.
Fermo Forum si conferma ancora una volta all' avanguardia nella regione per la qualità ed il numero delle proposte.
The crib returns to Porto San Giorgio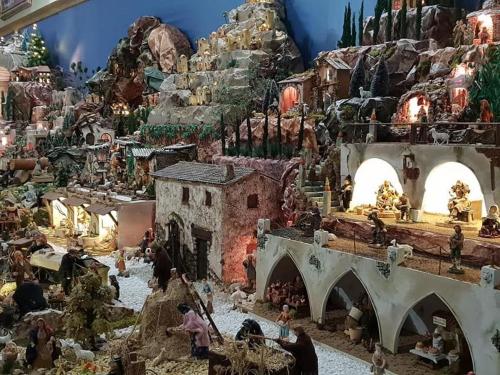 The historical Church of the Crucifix reopens, in the center of Porto San Giorgio, and does it in style. From this year in fact it will permanently host the famous crib of Renata Ficiarà. It is one of the largest removable nativity scenes in Italy, with an area of 150 square meters, about 1000 statues and 243 motorized elements, which not only reproduces the nativity, but also retraces all the fundamental stages of the life of Jesus Christ, until the resurrection.
The work, organized by the Hoteliers Association under the patronage of the Municipality of Porto San Giorgio, is part of the events that aim to restore luster to the Corso San Giorgio Castle and to all the wonderful historic center of San Giorgio.
Il Natale fermano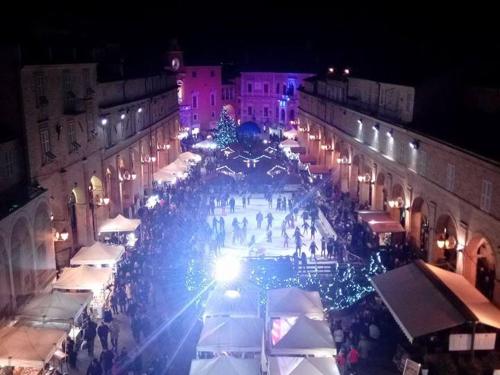 E' ufficialmente arrivato il periodo natalizio, ed il fermano, come sempre, lo fa in grande stile, con una marea di eventi e spettacoli che catalizzano le attenzioni di tutto il territorio.
Ieri giornata da tutto esaurito a Porto San Giorgio, con il centro storico che ha attratto migliaia di persone che hanno dapprima visitato il presepe vivente a Corso Castel San Giorgio e poi hanno fatto sosta al mercato cittadino per un delizioso aperitivo a ritmo di ottima musica. Il gran concerto cittadino al quartiere nord ed il mercato del mattino hanno fatto da cornice a questa giornata spettacolare.
A Fermo la bellissima Piazza registra sempre il pienone, con la grandissima pista di ghiaccio costantemente sold-out ed i numerosi locali che movimentano la vita quotidiana.
Insomma, da noi non ci si annoia mai!
Mostra di Raffaello all' Aeroporto delle Marche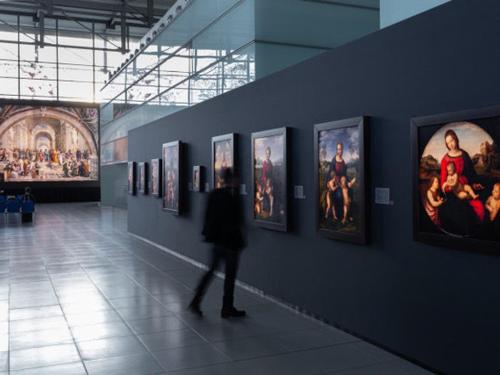 Una "Mostra impossibile" all'Aeroporto delle Marche (a lui intitolato) per dare il via alle celebrazioni dei 500 anni dalla morte di Raffaello Sanzio, deceduto a Roma nel 1520.
L'esposizione, ideata e curata da Renato Parascandolo, con la direzione scientifica di Ferdinando Bologna, presenta fino al 6 gennaio 45 dipinti del pittore di Urbino, compreso l'affresco de La Scuola di Atene, riprodotti in scala 1:1 e riuniti insieme, permettendo così di ammirare in un unico allestimento opere disseminate in 17 Paesi diversi.
Lo scopo e l'obiettivo della mostra e della regione Marche è quello di rivolgersi prevalentemente ai giovani e a quanti non frequentano abitualmente i musei e le esposizioni d'arte, permettendo a un pubblico vasto e allargato di avvicinarsi ai più grandi autori della storia dell'arte - in questo caso a Raffaello - attraverso riproduzioni delle loro opere di altissima qualità e pregio.
Diamanti a tavola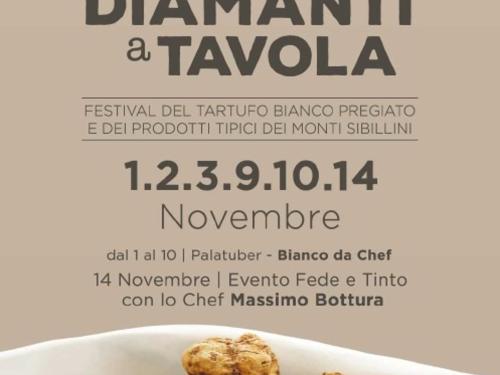 Tartufo bianco pregiato dei Monti Sibillini, prodotti tipici, stand gastronomici, shoow cooking con chef internazionali, degustazioni, laboratori, convegni ed escursioni.
Tutto questo è "Diamanti a tavola", un evento ormai noto a livello nazionale, che riesce a valorizzare le tipicità ed i prodotti gastronomici ed artigianali del territorio montano
Una manifestazione capace di riscuotere grande successo e grande partecipazione ed anche in questa edizione offrirà un programma ricco di eventi e spettacoli.
Appuntamento questo fine settimana nel centro storico di Amandola.
Le Marche fantastiche che non conosciamo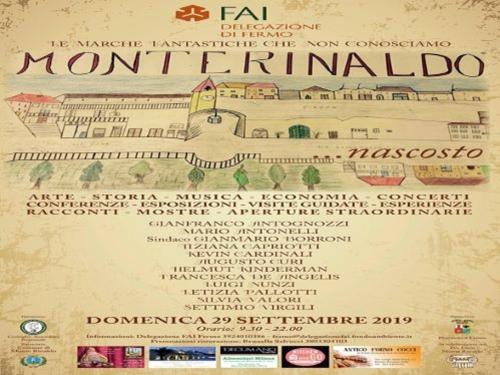 Domenica 29 settembre terza edizione di "Le Marche fantastiche che non conosciamo" quest'anno ambientata a Monte Rinaldo.
Storia e storie poco note raccontate dalla gente del luogo che è nata e ha vissuto o ha lavorato a Monte Rinaldo. Si narrerà dell'economia di un tempo, di arte, di storia settecentesca, di tradizioni popolari, leggende e di come vennero scoperti i primi reperti dell'area archeologica "La Cuma" nel 1957 e tanto altro. Queste brevi conferenze si terranno in vari punti del paese e si alterneranno visite guidate, mostre con fotografie in esclusiva, aperture straordinarie di beni culturali e concerti.
Per la grande occasione la Pro Loco locale propone il pranzo e la cena a tema settecentesco per omaggiare una parte importante della storia di Monte Rinaldo. Pasti preparati con prodotti forniti dalle aziende locali con l'intento di coinvolgere l'intero paese protagonista per un giorno dell'evento.
Montoktoberfest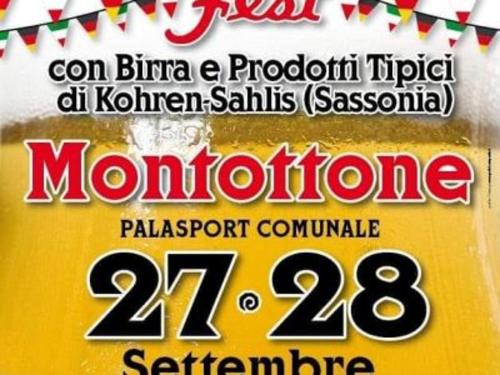 Il 27 e 28 settembre fate una sosta a Montottone, va in scena Montoktober-fest 2019.
Visto il forte ed antico gemellaggio con la cittadina sassone di Kohren-Salis, non poteva mancare la tradizionale festa della birra. Buon cibo, musica, divertimento e tanto altro per un fine settimana da non perdere!
Concerti Oro 2019 Accademia musicale internazionale "Maria Malibran"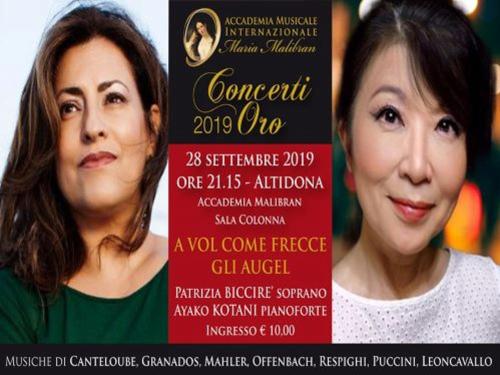 Continua la Rassegna Concerti Oro promossa dall'Accademia Maria Malibran di Altidona, diretta dal soprano Rossella Marcantoni. Il prossimo appuntamento è previsto per sabato 28 settembre alle ore 21.15 con "a vol come frecce gli augel" con il soprano marchigiano Patrizia Biccirè e Ayako Kotani al pianoforte. La rassegna Concerti Oro propone eventi musicali di assoluta qualità i cui protagonisti sono grandi nomi del panorama italiano e internazionale e anche giovani interpreti. Un'occasione imperdibile per ascoltare artisti che frequentano i palcoscenici più importanti del mondo.
Fermo Swing 2019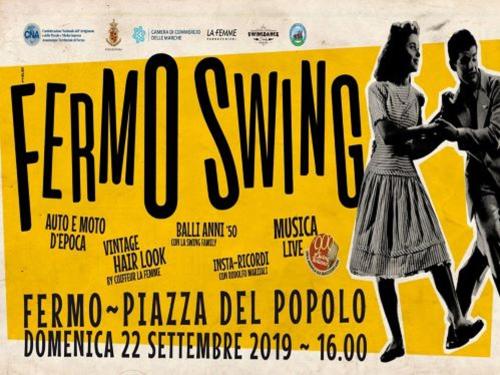 Torna "Fermo Swing" domenica 22 settembre dalle ore 16.00 in piazza del Popolo. Un pomeriggio negli anni '50 con la sfilata di venticinque esemplari tra auto e moto d'epoca che resteranno in piazza tutto il pomeriggio per la gioia di appassionati e curiosi, anche quest'anno saranno presenti parrucchieri che cureranno gratuitamente le acconciature vintage per chi vorrà trasformare il proprio look, mentre la sua Swing Family farà scuola di ballo per tutti.
Sagra del polentone cotto a legna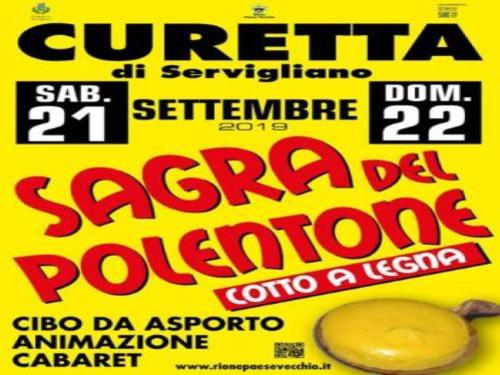 Torna la Sagra del Polentone cotto a legna! Sabato 21 e domenica 22 Settembre a Servigliano in frazione Curetta potrete assaporare il polentone della tradizione fatto di ingredienti genuini e lavorati dalle abili mani delle vergare del posto, cotto come una volta nel forno a legna. Due specialità, il Polentone Bianco ed il Polentone Rosso, da mangiare in loco in compagnia e con intrattenimenti ...o da portare a casa per gustarlo in famiglia. Si aggiungono ulteriori prelibatezze ed un menù per bambini.
Inoltre domenica sin dal mattino "CURETTA EXPO" una esposizione mercato di prodotti provenienti da agricoltura biologica a km 0 ed artigianato locale.
Una importante novità per poter apprezzare oltre al Polentone prodotti e idee provenienti da agricoltura locale.
Festa del vino cotto a Lapedona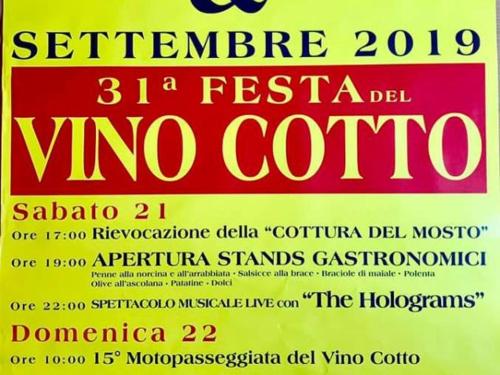 Il periodo della vendemmia si sta avvicinando e con esso le tradizioni della nostra terra. Il vino cotto, in particolare, è da sempre un nostro fiore all' occhiello.
Nel week-end del 21 e 22 settembre Lapedona diventa il posto adatto per trascorrere una piacevole serata, sia che si tratti di un ritrovo tra amici sia che diventi tappa di una passeggiata enologica. Per le vie del paese, si potranno degustare pizzette fritte, taglieri di salumi e formaggi, accompagnati da ottimo vino cotto.
Sagra della Cucciola a Montefortino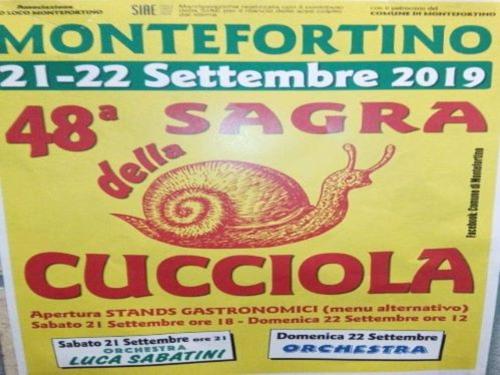 Si svolge a Montefortino il 21 e il 22 Settembre 2019 la 48° "Sagra della Cucciola" (lumaca) piatto tipico della tradizione Montefortinese ben conosciuto dai "gourmet" della zona e anche dagli appassionati di questo piatto dal sapore deciso che vengono da fuori regione. Vengono proposti tradizionali piatti di montagna a base di lumache, ben conditi e dall'aroma forte. È aperta anche la deliziosa pinacoteca "F. Duranti", una perla incastonata nel verde dei Monti Sibillini.
La festa sarà allietata da musica dal vivo. Apertura stand gastronomici sabato ore 18.00 e domenica ore 12.00 .
DJ Village Celebration a Sant'Elpidio a Mare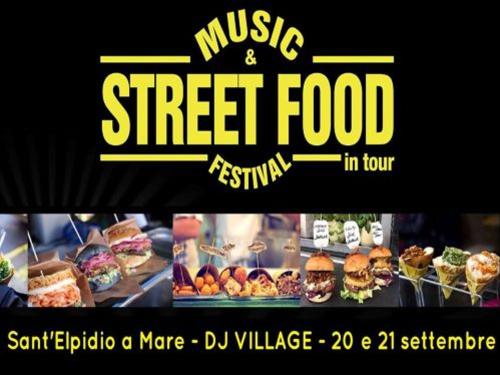 Anteprima nelle Marche per il DJ VILLAGE Celebration due giorni di musica, divertimento e allegria. Venerdì 20 Settembre DJ Village Celebration con la ciurma di Tutto Esaurito di Radio105 e sabato 21 settembre direttamente da Radio Deejay Dj Molella e Renèe la Bulgara presso lo Stadio Mandozzi di Sant'Elpidio a Mare a partire dalle 19.00.
La lunga notte del DJ Village Celebration è anche "street food festival" due giorni dedicati al food con piatti tipici del territorio, golosità provenienti da diverse regioni italiane. Ottimo cibo di strada selezionato per assaporare ed amare le eccellenze dello street food, una full immersion tra aperitivi, cene all'aperto e ottima birra artigianale.
Mezza maratona del Piceno-Fermano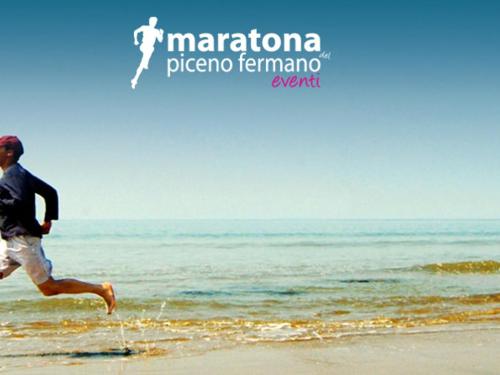 Se oltre al mare amate anche correre non potete sicuramente perdere la mezza maratona del Piceno-Fermano!
Appuntamento il prossimo 22 settembre a Porto San Giorgio.
Quello che da ormai molti anni è un appuntamento fisso del settembre marchigiano, catalizzerà l' attenzione di tutta la provincia con podisti che arriveranno da ogni parte d' Italia. Da non perdere, oltre alla gara competitiva, anche la 10km non competitiva e la camminata di 5km.
Insomma, ce n'è per tutti i gusti, non avete scuse!
Raduno PORSCHE "meeting 356 & firends"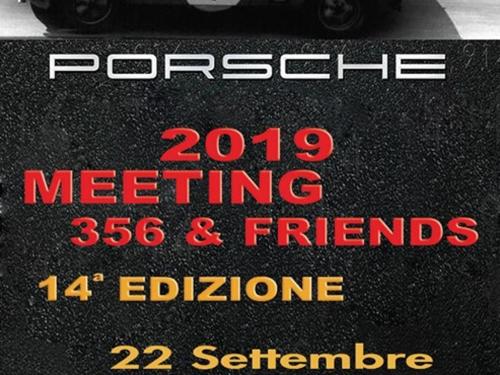 Anche quest'anno per la 14° volta consecutiva Porto San Giorgio ospita il raduno PORSCHE "meeting 356 & friends". Gli appassionati di motori possono ammirare domenica 22 Settembre lungo il viale della stazione di Porto San Giorgio a partire dalle ore 9.00 le Porsche d'epoca provenienti da tutta Italia. Sfileranno poi per le vie del paese e come di consueto via verso l'entroterra Fermano.
Festa delle Pro Loco nei Sibillini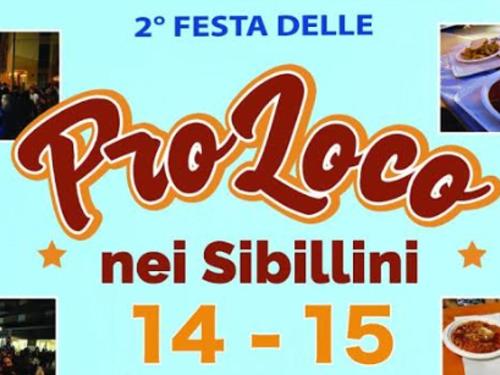 Sabato 14 e domenica 15 settembre a Comunanza non perdete la seconda edizione della "Festa delle Pro Loco nei Sibillni".
Per l' occasione decine di stand enogastronomici provenienti dalle province di fermo ed Ascoli sono pronte a farvi degustare i loro piatti tipici, per un fine settimana all' insegna del gusto, del divertimento e della tradizione!
Fiera grande d'autunno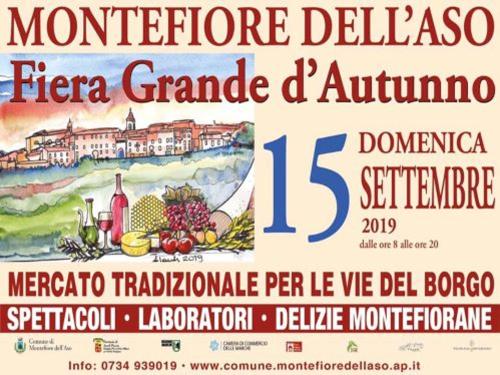 Anche quest'anno a Montefiore dell'Aso si rinnova il tradizionale appuntamento con la "Fiera Grande d'Autunno". Nella terza domenica di Settembre dalle 8.00 alle 20.00 prende vita il tradizionale mercato per le vie del borgo arricchito da artigianato locale, laboratori e spettacoli. Da quest'anno anche prodotti dei nostri produttori e stand gastronomici aperti a pranzo a cura della Pro Loco Montefiore dell'Aso
Forever Young: festival anni '80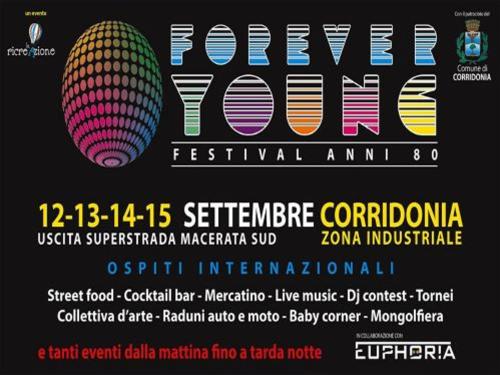 Quattro giorni di un evento che vuole far rivivere ai partecipanti, attraverso musica, stand gastronomici, giochi e spettacoli, le atmosfere e le ambientazioni tipiche degli anni '80. Saranno presenti, oltre ad un ampio spazio dedicato allo street food, alcune aree tematiche distinte:
- Musica: ospiti del panorama musicale italiano ed internazionale di quegli anni e dj set a tema fino a tarda notte;
- Mercatino vintage: 40 espositori metteranno in mostra e in vendita oggetti degli anni '80, alcuni assolutamente rari. Troveranno spazio vestiti, dischi, fumetti, arredamento, giocattoli, film ecc..;
- Sala giochi anni '80: una grande area dedicata ai mitici giochi degli anni '80 come subbuteo, flipper, bigliardino, frisbee, ping pong;
- Il mondo anni '80: esibizioni di trucco e parrucco, esposizioni di veicoli, vespe, mostre a tema, scuola di ballo;
- Gli anni '80 e l'arte: saranno esposte opere d'arte a tema anni '80 realizzate da numerosi artisti. Il ricavato della vendita delle opere sarà devoluto in beneficienza all' AFAM;
Anghiò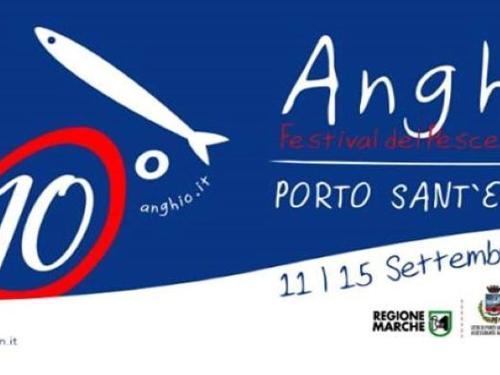 Tutto pronto per la decima edizione di "Anghiò", il festival del pesce azzurro.
Dall' 11 al 15 settembre al PalaAzzurro di Porto Sant' Elpidio ben 16 cuochi provenienti dalle Marche e dalle regioni limitrofe sforneranno ogni giorno oltre 30 ricette a base di pesce azzurro e pesce massivo con la stessa filosofia di sempre: promuovere il consumo di pesce fresco locale, in particolare quello a basso costo, ricco di sostanze benefiche per la nostra salute.
Da non perdere l' area "50 sfumature di azzurro" che vedrà andare in scena cooking-show dei più famosi chef marchigiani.
Grano e Luppolo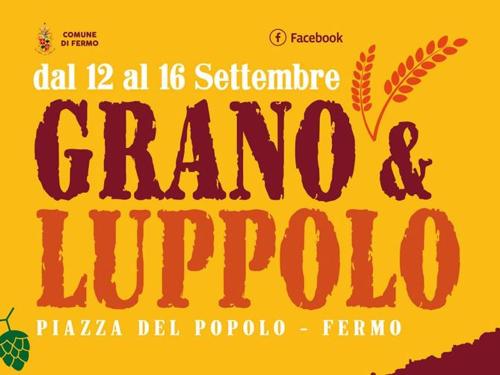 Dal 12 al 15 settembre presso Piazza del Popolo a Fermo torna a spalancarsi il sipario su "Grano e Luppolo".
Una manifestazione, giunta ormai alla sua nona edizione, in cui la buona pizza e la birra sono il presupposto per parlare di cultura dell'alimentazione e con essa di territorio, con la su storia e le sue bellezze.
Il festival prevede un programma ricco di stand con abili pizzaioli con i forni a legna, spillatori di ottima birra artigianale, laboratori, tour guidati, raduni di trattori e vespe d' epoca, cotta pubblica della birra.
Da non perdere, domenica 15 alle 18, "Camminando nella storia", una passeggiata-racconto alla scoperta del centro storico di Fermo, a cura del nostro narratore del territorio Adolfo Leoni
Juttenizie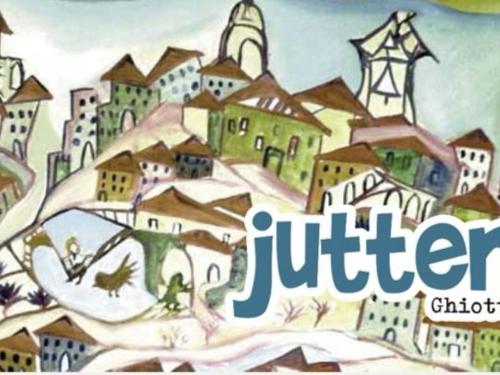 Domenica 8 settembre, nel centro storico di Grottammare, settima edizione di "Juttenizie", ghiottonerie nel borgo.
Un festival gastronomico itinerante per scoprire cultura e tradizioni del borgo di Grotttammare attraverso le delizie e le ghiottonerie tipiche del territorio. Un percorso di sapori, odori, paesaggio, musica e spettacoli.
Brodetto Cocktail Show De.Co.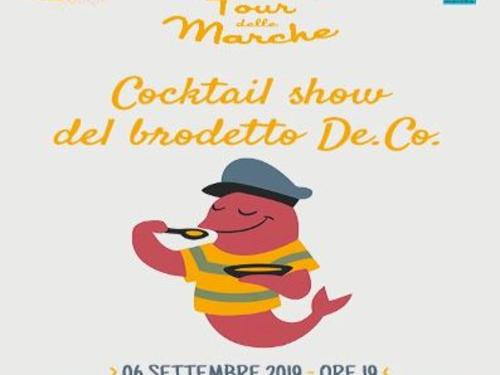 On September 6th a special cocktail-aperitif will celebrate the history, anecdotes and healthiness of brodetto, a typical dish of our Adriatic sea .
The "true" Sangiorgese recipe will be told by fishermen, nutritionists and chefs who will also explain why the brodetto is an icon of biodiversity and the "fishermen's" dish par excellence. Like most "poor" dishes, the brodetto is declined in numerous variations, depending on the local tradition, seasonality and variety of the catch and in Porto San Giorgio is characterized by the peculiarity of the recipe. It is a "red" variant, due to the presence of tomato, today codified in the specification of De.Co (Municipal Denomination).
Campiglione in Festa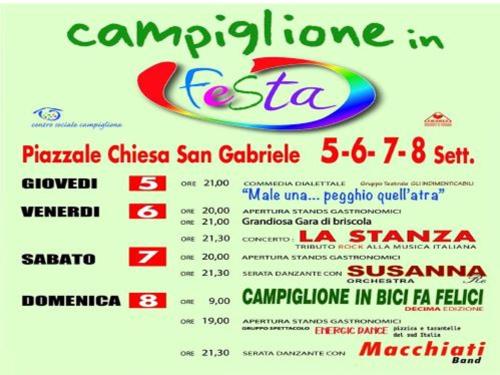 Campiglione celebrates and is organized by the Social Center of the Campiglione di Fermo district and starts on Thursday 5 September at the square of the Church of San Gabriele. Four days not to be missed in the sign of joy, collective participation and the great desire to be together cheered by food stands, great trump competition, music and bike ride.
Smoked salmon festival
From Friday to Sunday, in Monteleone di Fermo, ninth edition of the "Smoked Salmon Festival".
What has now become a staple of September is ready to welcome the various gourmet travelers and the passionate and passionate fish lovers imported directly from Norway.
Lu vurgu makes wine cellar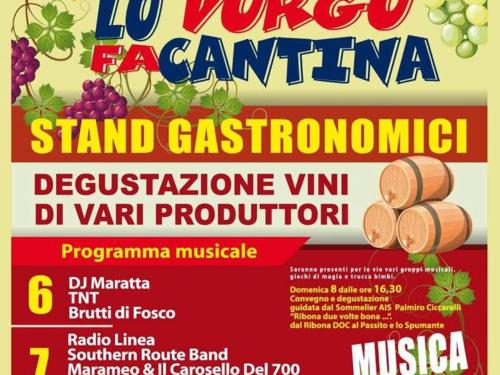 From 6 to 8 September in Francavilla d 'Ete the 19th edition of "Lu vurgu fa cantina".
Every evening in the streets of the town an overflow of live music, magic games, face painting, food stands with typical local products and guided tastings of wines from the best producers.
Lungomondo
Lungomondo returns on Saturday 31 August, now in its eighth edition. Over thirty participating activities and four municipalities involved. From Porto Sant 'Elpidio to Pedaso, passing through Porto San Giorgio, the Fermo coast will offer food, music and entertainment from all the countries of the world, for what has now become one of the fixed and most anticipated events of the bathing season.
Peritoli Opera Festival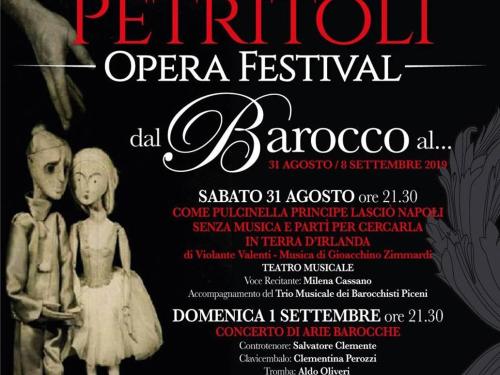 From 31 August to 8 September the third edition of Petritoli Opera Festival is dedicated to quality lyric music performed by internationally renowned artists who will perform in the village of Petritoli inside the splendid theater of the Iride
Sagra del Ciauscolo in Moresco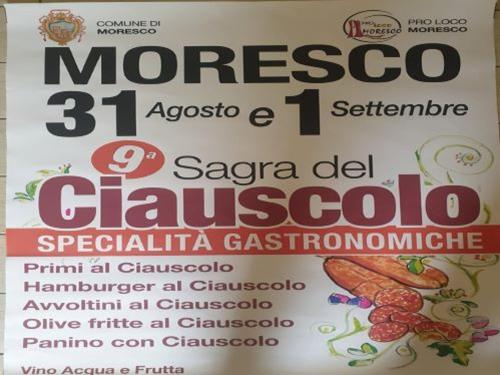 For the 9th consecutive time, the Sagra del Ciauscolo and Moresco celebrate this rosé-colored salami, which can be tasted sliced or spread like a cream. The ciauscolo is the typical salami of the Marche region that since 2009 has obtained the important IGP certification (Protected Geographical Indication). At the IX festival of Ciauscolo you can taste it in various ways: ciauscolo hamburgers or fried olives stuffed with ciauscolo together with many other typical dishes of our territory such as the fruit salad with Valdaso fruit.
Calypso Jazz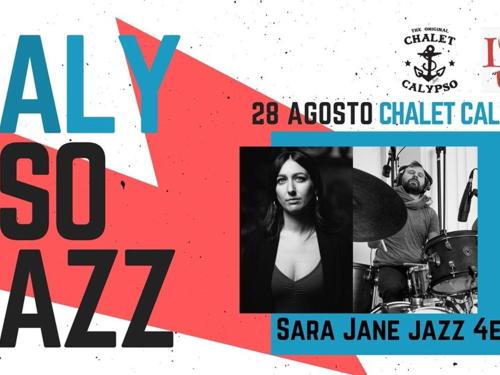 Wednesday 28 August from 22.30 at the Chalet Calypso in Porto San Giorgio, jazz music and lots of fun. Do not miss!
24th Beer and Pizza Festival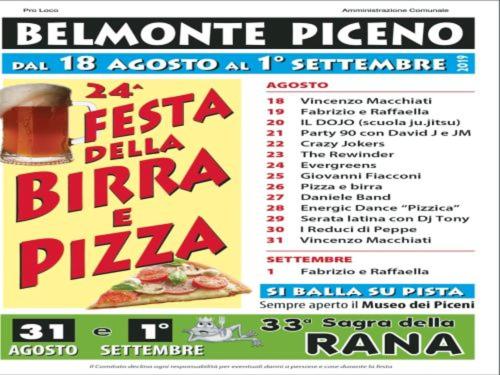 From August 18th at the start of the Pizza and Beer Festival in Belmonte Piceno. But beware, on 31 August and 1 September there will also be the famous Sagra della Rana now in its 33rd edition.
For all the evenings in addition to the food stands there will be welcome musical entertainment
AperiBarbecue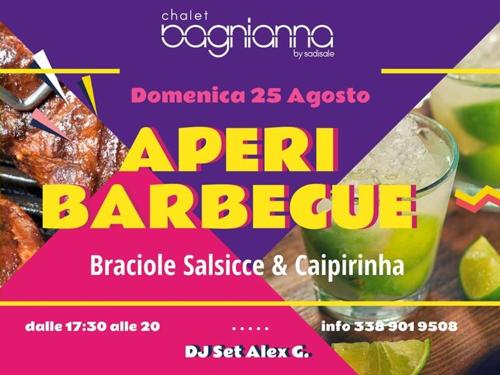 Sunday 25th do not miss AperiBarbecue at the Bagni Anna chalet, right in front of our residence!
From 17.30 to 20 chops, sausages and DJ sets.
Do not miss!
46th Festival of Bruscchetta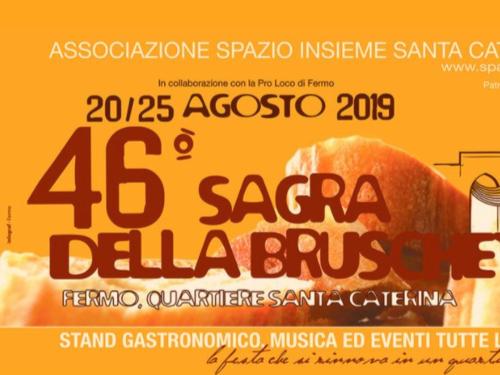 From 20 to 25 August the district of Santa Caterina dresses up.
Also for this 2019 returns the Sagra della Bruschetta, which animates and involves the district of Santa Caterina, always ready to welcome tourists and fellow citizens. The Spazio Insieme association, in collaboration with the Pro Loco of Fermo and the patronage of Asso Artisti dell'Adriatico, presents the 46th edition of the festival which will begin on Tuesday 20th August and end with the traditional midnight fireworks on Sunday 25th August.
A very rich program of events and original initiatives:
Sea festival
The Sea Festival takes half a century.
In the morning the procession of fishing boats with the symbolic launch of a crown to commemorate those killed in the sea. Then starting at 5pm in Piazza Napoli at the south promenade of Porto San Giorgio, the traditional giant pan will offer the best quality fried fish.
For the occasion the Carbonini funfair will put all the attractions for 1 euro.
Grilled Festival
In Caldarette Ete, a hamlet of Fermo, the famous grilling festival is starting tonight, and this year it will be twenty years old.
Time until Wednesday 21st August to taste the many specialties offered for tasting. A cuisine based on local products at zero km, such as olives, lamb, kebabs, sausages and much more.
Rich variety of first courses: from the classic pennette all'arrabbiata to tagliatelle, on the menu all five evenings, up to the polenta that you will be able to taste by going to the stands on Sunday and Tuesday evenings.
Taste on the fly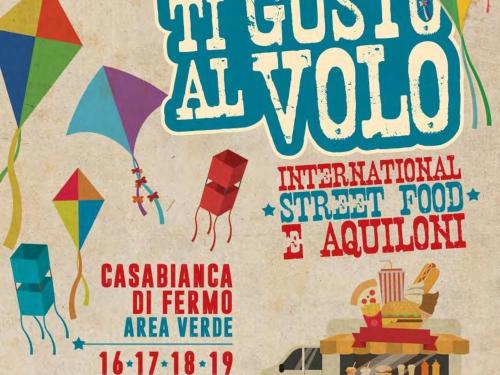 From August 16th to 19th in the green area of Casabianca the fourth edition of "Ti gusto al volo", International Street Food, is being staged with about twenty trucks from all over the world. For the first time it will also be possible to taste Japanese food.
The highlight of the event will take place on Sunday 18 with the official cover of the Queen.
Maialata in the piazza at Montefiore dell'Aso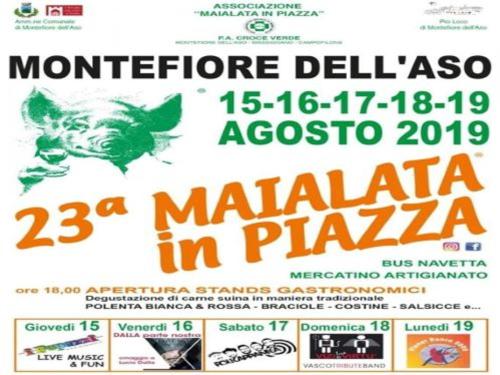 From 15 to 19 August, the summer event is back. Don't miss the Maialata di Montefiore with five days of great celebration and solidarity in the historic center. You can
taste the excellent dishes of the Maialata while sitting in one of the two Montefiorane squares set up for the occasion.
After dinner you can stroll through the alleys of the historic center, browsing the markets and exhibitions, visit the Museum Complex of San Francesco with its precious collections, enjoy the views that only the Marche countryside can give and maybe take some nice pictures ranging from the Adriatic Sea to the Sibillini.
37th Polisportiva Festival in Lido di Fermo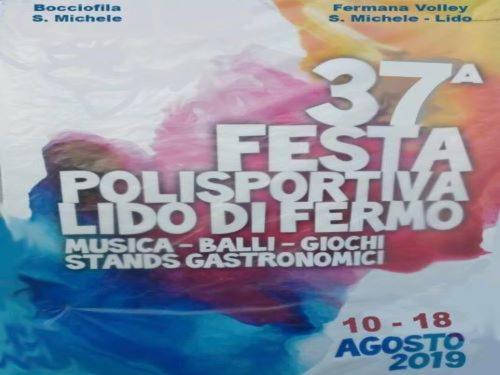 The traditional Polisportiva S. Michele - Lido party is back again this year, now in its 37th edition. Until Sunday 18th August in Lido di Fermo, in Viale del Lido 15 you can enjoy every evening many gastronomic specialties of meat and above all fish, listening to good music. A pleasant place to spend a tasty and fun evening together.
On August 15th, food stands are also open for lunch.
Mussel Festival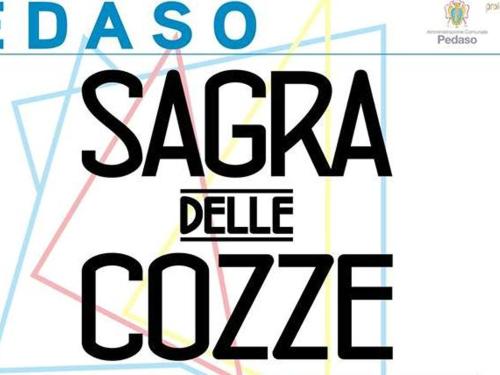 The Mussel Festival, the most awaited annual event of the summer, now in its 53rd edition, returns from 12 to 15 August in Pedaso.
A great event entirely dedicated to the fruits of the Adriatic Sea: in fact, besides the famous mussels, you can also taste the spaghetti alla marinara. To accompany the whole dinner music and dance shows were organized, along with the classic markets along the streets of the town.
Contention of the Bucket
This afternoon in Sant 'Elpidio a Mare the most ancient commemoration of the Marche returns.
The Contention of the Bucket is the first historical re-enactment of the Marche: it has been held since 1953 and recalls a tradition according to which in the late Middle Ages the Council of Priors decided to hold a competition between the four Contradas of Sant'Elpidio, San Giovanni, San Martino, Santa Maria, to establish who should draw the water first from the well of the Municipality, putting an end to the daily quarrels among the wives.
Magic night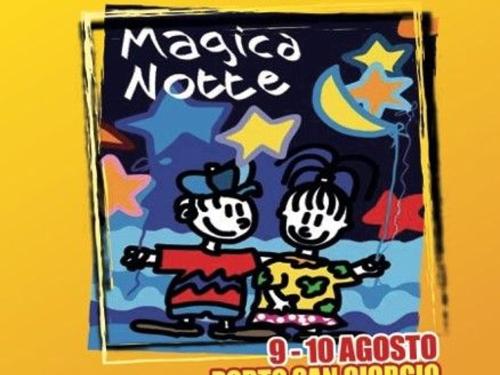 Porto San Giorgio this evening will turn into a magical workshop for children, with music, shows and lots of fun.
In the perimeter delimited by Viale Buozzi, Viale Don Minzoni and Piazzetta Silenzi, there will be a succession of 21 professional artists' shows with two Argentine companies, a Kenyan company and local artists. Magic, dance, clowning, acrobatics and visual comedy to cheer children and families.
Notte Fluo in Lido di Fermo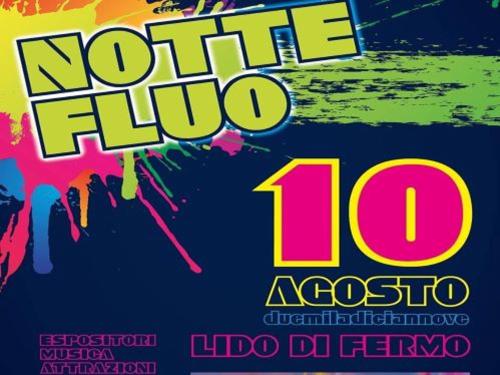 On August 10th for the night of San Lorenzo Lido di Fermo is colored by Fluo for the fourth time in recent years and gives life to the most colorful and crazy night of the Summer. Starting in the late afternoon, you will dance until late at night on the free beach next to the Malù chalet, with attractions for children, lots of gadgets, exhibitors and strictly fluorescent bodypainting.
Sagra of the steak and the skewer of mutton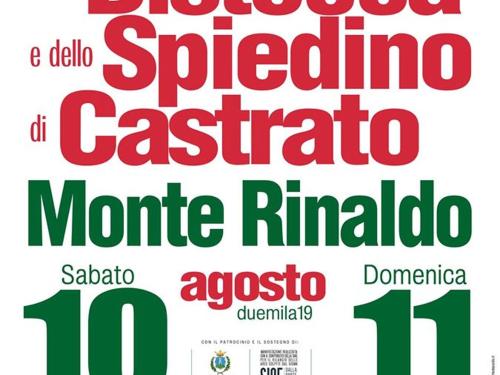 On Saturday 10th and Sunday 11th at Monte Rinaldo the 52nd edition of the Beefsteak and Skewer of Castrato will be staged.
Music, entertainment and dancing on both evenings.
Clam Festival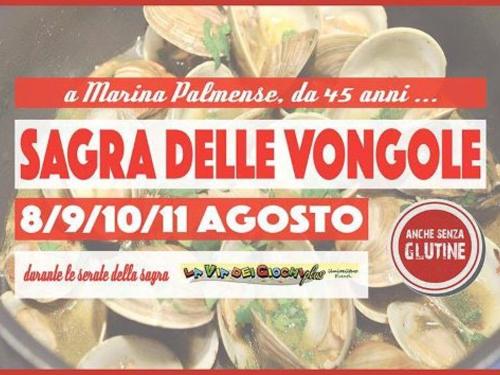 From Thursday 8 to Sunday 11 August 2019 in Marina Palmense (FM) traditional "Sagra delle Vongole", a popular festival able to involve young and old, an event linked to the history of Marina Palmense that takes place in the heart of the country in the inner area to the church. Every evening starting at 7 pm you can taste tasty recipes based on clams which are the queens of a menu that offers different typical dishes of the marine culture. On the occasion of the party, the location hosts a space dedicated to games, shows, workshops, a large track for concerts and dancing, a catering space with tables immersed in greenery.
Street Food Festival Porto Sant'Elpidio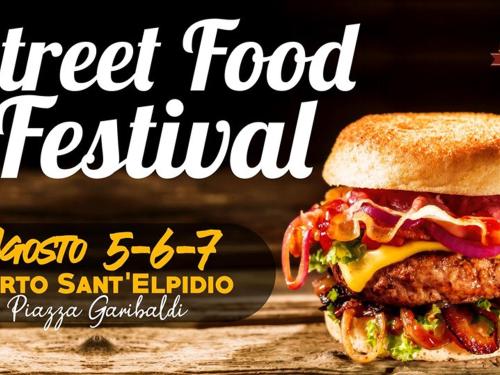 The Street Food Festival opens tonight in Porto Sant'Elpidio. Three days dedicated to the discovery of the numerous quality proposals of the Street Food, during which it will be possible to taste excellent regional specialties in the renewed setting of Piazza Garibaldi accompanied by music and street artists. Monday 5 from 18:00 to 24:00 special evening with the Footwear Lounge, a summer market dedicated to the footwear sector that is very active and known in these areas.
The days of Azzolino & Marche Irish Festival
From 3 to 8 August in Grottazzolina the great festival dedicated to the Middle Ages and the Celtic tradition is renewed.
On 3 and 4 August the usual historical re-enactment "I giorni di Azzolino" returns, with food stands, folk traditions and period costumes. From 6 to 8 instead "Marche Irish Festival", dedicated to Irish culture and traditions.
Marameo 2019: international children's theater festival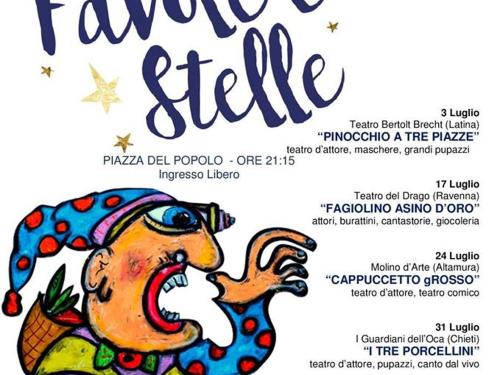 Marameo international children's theater festival Abruzzo, Marche, Lazio, Puglia is in its third edition. Over a hundred events including shows, meetings, workshops, conferences and much more: a program unmatched in central Italy. Among the towns of the Marche this year, Fermo hosts the festival on three dates in the splendid setting of Piazza del Popolo: 3, 17, 24 and 31 July
56th Festival of Maccheroncini di Campofilone PGI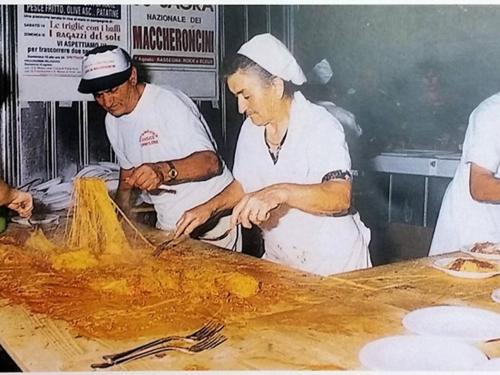 From 1964 the National Festival of MACCHERONCINI DI CAMPOFILONE takes place in the first decade of August and is the annual occasion to taste the maccheroncini according to the traditional recipe with meat sauce. The dough is prepared with the best soft wheat flour and eggs, without the addition of water, it is spread in thin sheets, rolled and cut into very thin threads with great skill by housewives and neatly arranged to dry on sheets of paper. The processing is done entirely by hand,
This year the
festival menu includes Maccheroncini di Campofilone IGP with meat sauce and mixed fried stuffed olives with ascolana, fried cremini and French fries.
Food and drink under the stars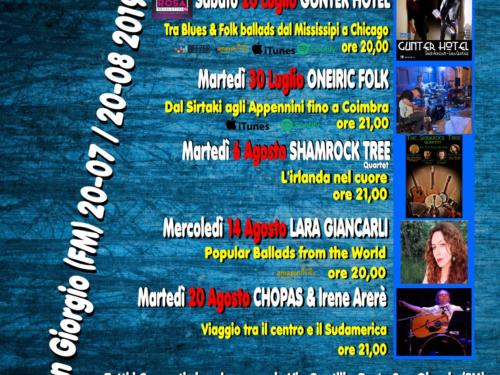 Also this year via Gentili in the center of the beautiful city of Porto San Giorgio closes to traffic and hosts "Food and drink under the stars". Restaurants, cafes, pizzerias and bars set up outdoor tables along the street and will host you for an aperitif, dinner and after dinner. From July 30th on Tuesday and Saturday evenings until the end of August "Food & drink under the stars" will also be extended to Tuesday and Wednesday 14th August. Live concerts and performances are planned.
Jova Beach Party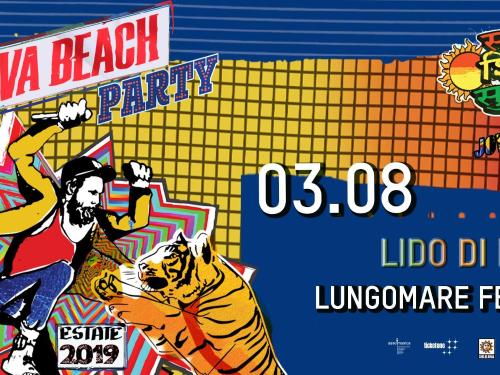 Lido di Fermo is getting ready for the big summer event.
Saturday 3 August starting at 2.30pm Jova Beach Party.
For one day Lido di fermo will become the center of Italian music and will be the central stage of the summer tour of the Jovanotti beaches.
Music, shows, fun and much more from early afternoon until late at night
Prima Secca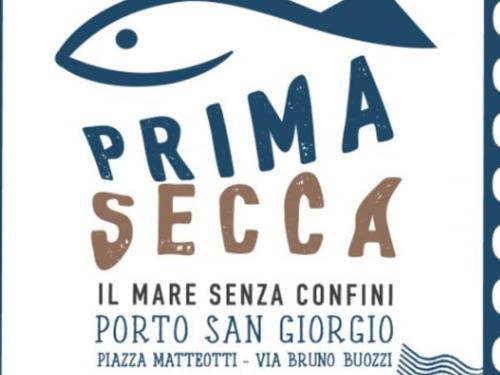 Second edition of Prima Secca the Festival dedicated to Adriatic fish. In Porto San Giorgio from 24 to 28 July the borderless sea festival that unites Marche and Abruzzo is back thanks to their robust tradition of seafood cuisine, the right occasion to savor delicious local fish dishes. The heart of the event is piazza Matteotti and viale Buozzi where the food stands are located and where cooking shows and free workshops open to public participation will be held.
Lapedona gnocchi festival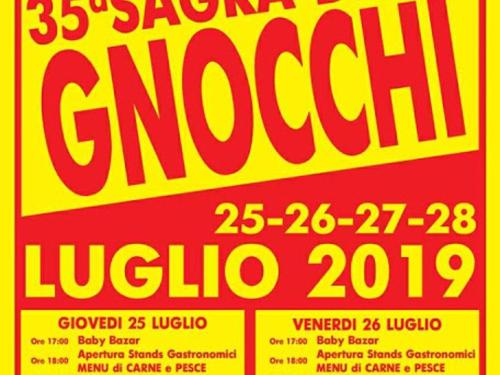 From 25 to 28 July in Lapedona appointment with the 35th Sagra degli Gnocchi.
Gastronomic stands, dances, music, beauty contests and much more.
Do not miss!
The sea inside. Festival of ideas and people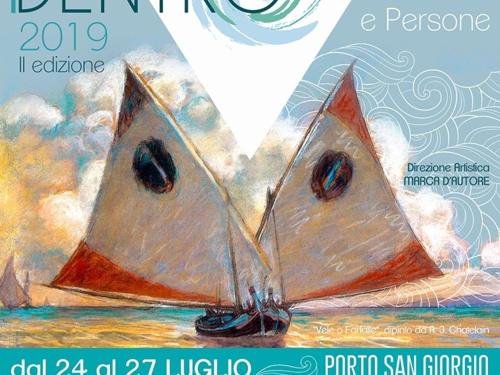 Porto San Giorgio and Cupra Marittima host the first edition of the cultural festival "the sea inside" to deepen the knowledge of the sea, a very precious asset for our land.
The festival gets underway Wednesday, July 24th in the splendid setting of the Ancient Borgo Marinaro of Porto San Giorgio, between villa Bonaparte and Rocca Tiepolo, philosophers, Latinists and writers who intend to compare points of view, different disciplines and voices of our time to be able to "navigate" in an increasingly contradictory society.
Among the characters that will intervene Odifreddi, Fusaro, Raimondo, Genovese, Lercio, the Caraveo astrophysicist
who will bring the participants in search of water in the universe and to conclude Valentina Fortichiari that the water will tell her as a swimmer.
Medieval town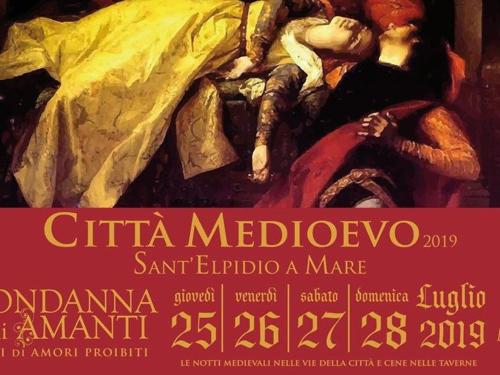 From 25 to 28 July appointment with "Città Medioevo" in Sant 'Elpidio a mare.
The theme of this year will be "The condemnation of lovers - destinies of forbidden loves".
the event will take place throughout the historic center and will see the representation of 8 immortal stories of literary love, from Paolo and Francesca to Lancelot and Geneva passing through Tristan and Isolde. Trait d 'union between the different stories will be the figure of the minstrel, who will have the task of telling them.
Alongside the main theme, dozens of set-ups that tell about splitting medieval life, depicting vintage clothes and much more.
Baraonda Summer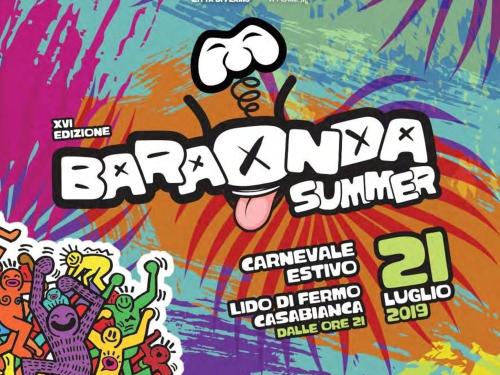 Sunday, July 21st from 21.00 on the Lido di Fermo seafront will be staged the 16th edition of the Summer Carnival.
An appointment now fixed in the summer of Fermo, with many floats and masked groups that will parade between Casabianca and Lido di Fermo.
Pink night revolution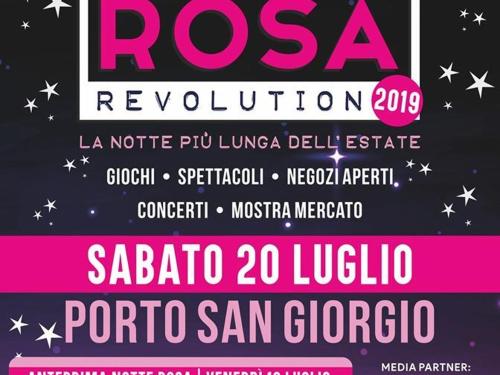 Everything is ready for the longest night of the year.
The pink night revolution 2019 is scheduled for Saturday 20 July in Porto San Giorgio.
Shows, music, shopping, concerts, markets and fun until dawn!
Jazz and not just Jazz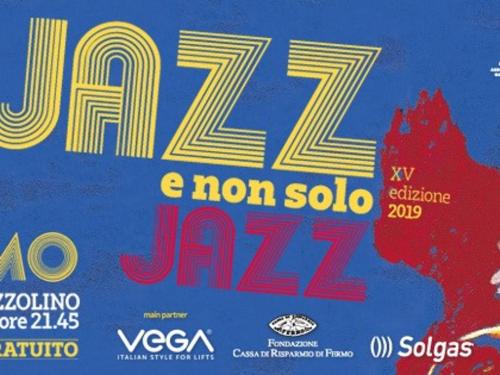 XV edition of "Jazz and not just jazz" which is now a fixture in the summer of Fermo. Five musical events every Saturday from 6 July to 3 August to be enjoyed in the evocative setting of Piazzale Azzolino in Fermo. Every year the show offers unmissable opportunities to listen to jazz in its most varied forms with beautiful performances by top-level musicians. The opening night saw the musicians of the Pergolesi Conservatory in Fermo on stage but this year the season promises to be of quality with important names like Fabio Concato and Nino Buonocore.
Tourist's Wednesday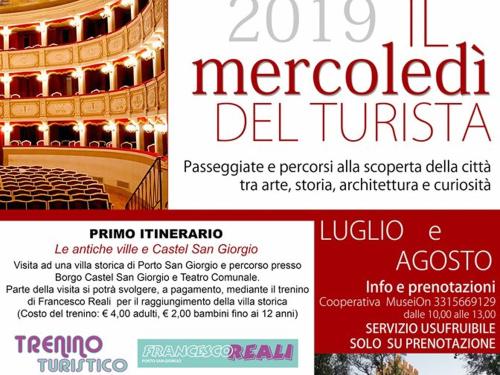 From Wednesday 10th July will start "Tourist's Wednesday". Every Wednesday in July and August you can visit the historic part of the beautiful town of Porto San Giorgio. There are two tourist itineraries with a guided tour to discover the city among art, history, architecture and curiosity.
Departure at 5.30 pm in front of the municipal theater of Porto San Giorgio and possibility to play a part of the guided tour in a nice way by going around the city by train.
Degustazioni Musicali 2019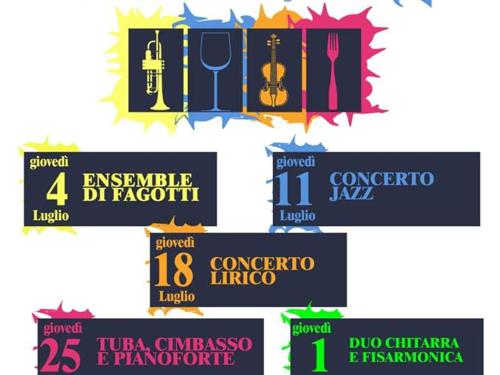 Realizzato dal Conservatorio di Musica "G. B. Pergolesi" di Fermo e la condotta SLOW FOOD del fermano, con la collaborazione del Comune di Fermo.
A partire da giovedì 4 luglio per tutti i giovedì fino l'1 agosto 2019, presso il Chiostro dei Carmelitani, si realizzeranno 5 appuntamenti dedicati alla musica e al gusto. I protagonisti saranno i migliori allievi del Conservatorio e i migliori prodotti enogastronomici del territorio. Ingresso gratuito.
Laughing Laugh 2019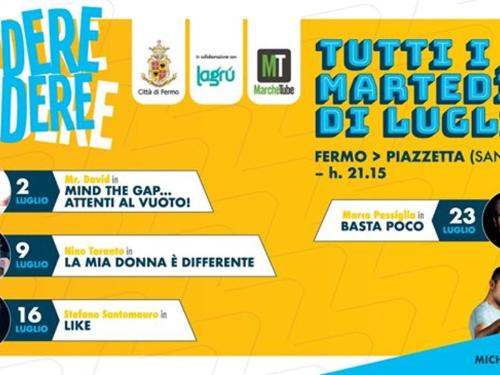 The "Laughing Laugh" comedy review is back again this year. The appointment with fun and comedy is set for Tuesdays in July in the splendid setting of the historic walls of Fermo.
Starting at 9.15 pm with free admission to the Piazzetta San Zenone in Fermo, the event presented by Michele Gallucci from the Marche region
proposes, however,
on July 16th Stefano Santomauro in "Like"
a comic show that will be discussed.
It is a monologue that manages to dissect with a smile and cynicism its strengths and weaknesses, neuroses and fears that concern us passing from smartphones, to passwords, to offers, to jigas and to counted minutes, to the batteries of phones perennially discharged up to the hoaxes, to the so-called fake.
Palio dei Sapori
The second edition of the "Palio dei Sapori" returns with even more determination from 12 to 14 July in Lido di Fermo, starting at 18. This picturesque event reconstructs on the coast the medieval climate that has been lived for 38 years in the center of Fermo with the Cavalcade of the Assumption.
The Lungomare Fermano will be the protagonist of the weekend dedicated to commemoration, thanks to a program capable of satisfying everyone's tastes immersed in a scenario that includes five tents that form a medieval encampment in which, among the various activities, also the story of the Palio of the 'Assunta. Attention also to families and children with tales of medieval tales and snacks of the past.
Among the most awaited confirmations: hostaria with typical dishes, archery, the investiture of knights and evening musical events.
Shabby al Borgo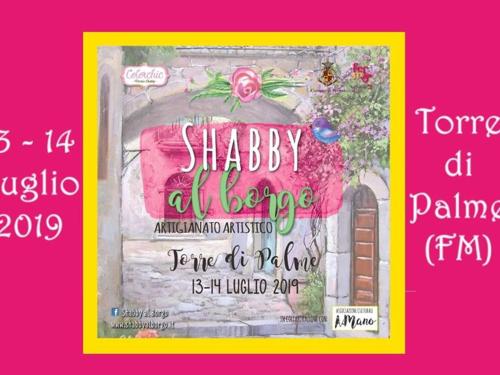 The appointment with the artistic handicraft of "Shabby al Borgo" returns again this year to Torre di Palme one of the most beautiful villages in Italy and will take place on 13 and 14 July.
The event is an exhibition and market of selected quality craftsmanship and self-productions, which counted over five thousand visitors in the last edition. The exhibitors come from Veneto, Tuscany, Emilia-Romagna, Lazio, Abruzzo, Campania and Puglia, as well as from the Marche.
There is a special area of continuous animation and educational workshops for children and a section dedicated to courses and workshops for adults; for the whole event, moreover, there will be moments of entertainment and live performances by artists, musicians and juggling.
The connections between the parking of Marina Palmense and Torre di Palme will be guaranteed both with shuttles and with the "summer train".
Exhibition of Footwear, Leather Goods and Crafts at Fermo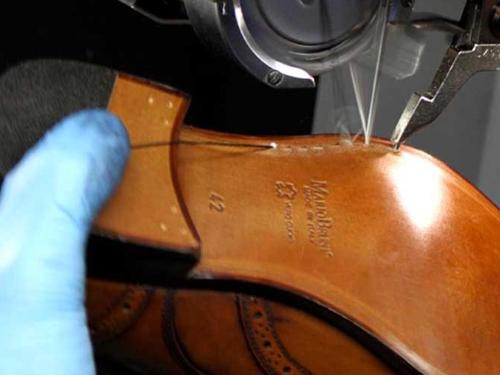 Rendezvous on the Lido di Fermo seafront starting at 7:30 pm on Saturday 6th July with local artisans masters of footwear and leather goods. Even today the production of footwear and leather goods remains rooted in a strong tradition of craftsmanship and family, characteristics that reveal the industriousness of the people stop. It is impossible to come to Fermo and not be conquered by the fascination of shopping by buying authentic and artisanal products! Good shopping!
Jazz at the Castle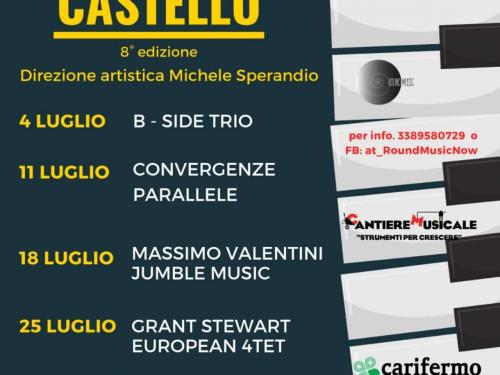 All set for the eighth edition of "Jazz al Castello", in the splendid setting of the historic center of Porto San Giorgio.
There will be 6 appointments this year, here is the program:
- 4th July: B-Side trio;
- 11 July: Parallel convergences;
- 18 July: Massimo Valentini Jumble Music;
- 25 July: Grant Stewart European 4tet;
- 1 August: XY 4tet;
- 8 August: Luca di Luzio Blue (s) room trio
Pro Loco in celebration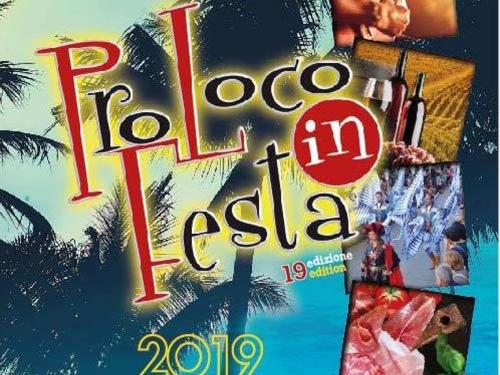 All set for the 2019 edition of the Pro Loco in Festa.
From July 5th to 7th more than 70 food and wine stands will fill the promenade of Porto San Giorgio to let you taste local specialties and cuisines. This year all regions will be represented.
Sunday 7 at midnight grand finale with the fireworks show.
Do not miss!
Veregra Street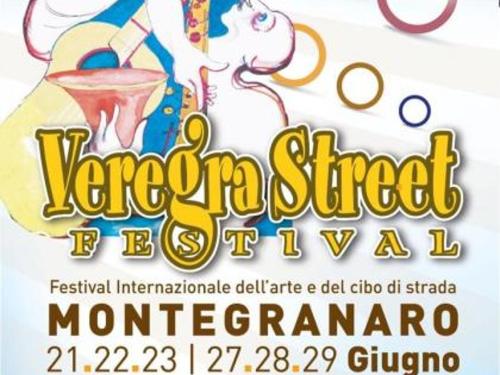 The Veregra Street Festival arrives at the twenty-first edition, an international festival of art and street food that will take place until June 29, 2019 in Montegranaro.
The Veregra Street is one of the biggest Italian festivals in the sector that offers a rich program of charms, wonders and wonder with over 100 performances of the most varied expressions of urban art in squares and alleys of the medieval historical center, theatrical improvisations in three houses in the center historic, a wedding with spouses on stilts and much more!
Finally Risorgimarche!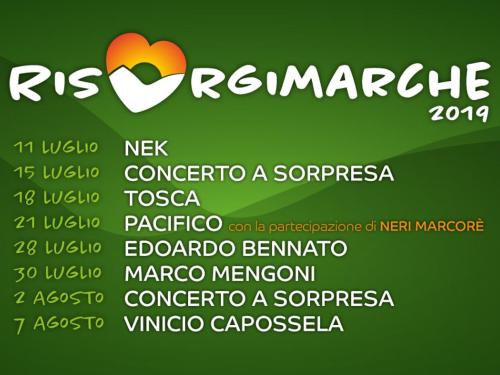 The calendar of the third edition of RisorgiMarche has finally been unveiled, the event par excellence of the Marche summer, with numerous concerts of the most important Italian artists amidst the green of nature. Ah, obviously free.
It will begin Thursday 11 July with Nek, to end on 7 August with Vinicio Caposella.
There are 8 concerts scheduled for now, but many more will be unveiled during the summer.
All the concerts will be held in the open, in a clearing of our hinterland. It will be wonderful to listen to a concert sitting on a lawn without barriers, without divisions.
This is the provisional program:
- 11 July: Nek;
- July 15th: surprise guest;
- 18 July: Tosca;
- 21 July: Pacifico and Neri Marcorè;
- 28 July: Edoardo Bennato;
- 30 July: Mengoni;
- 2 August: surprise guest;
- 7 August: Vinicio Caposella.
Festa patronale di S. Pietro a Pedaso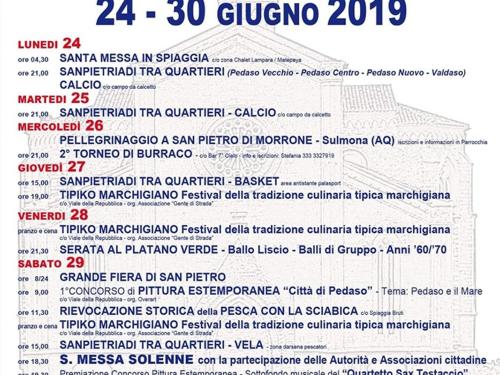 The Feast of Saint Peter is the traditional feast of the Patron Saint of Pedaso: a solemn procession with the statue of the saint will be brought to sea by local fishermen. During the festival you can attend the Sanpietrieri, sporting events between the districts and at the Viale della Repubblica there will be TIPIKO MARCHIGIANO, a festival of the typical culinary tradition of the Marche region.
Sagra dei Vincisgrassi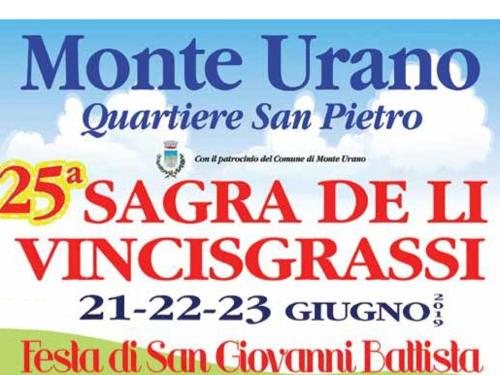 25th Sagra de li Vincisgrassi in Monte Urano. An opportunity to taste the delicious typical Marche cuisine, beloved and renowned whose origins of the name seem uncertain. For some it derives from the Austrian general Windsch Graetz who in 1799 besieged Ancona, attributing its paternity to his personal chef. Others claim that as early as 1781 the recipe appears in a cookbook from the Macerata chef Nebbia. What is certain is the fame that has accompanied them since the early 1930s, a period in which the dish became very popular even on modest tables.
Torre di palme returns to the 800s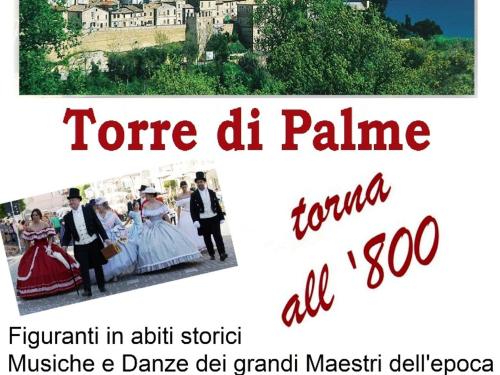 Sunday, June 23 at 17.30 do not miss the appointment with "Torre di palme back to 800".
In the suggestive hamlet of Fermano, parades appearing in historical clothes, music and dances and the greatest masters of the time.
Shakespeare on the beach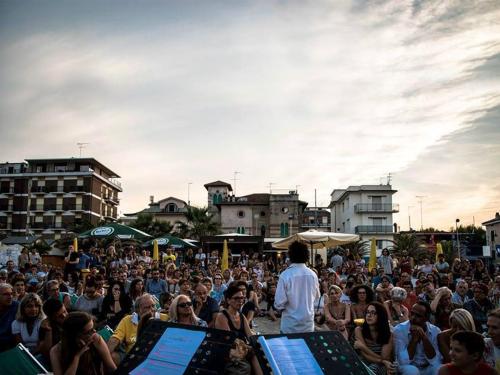 The fifth edition of "Shakespeare on the beach" begins tomorrow with an exhibition of works by the famous English playwright staged on the beach, with an original storytelling, an unpublished rewrite, with actors and performers from the Marche region.
Four chalets in Porto San Giorgio hosting the exhibition: Matilda, the Quadrifoglio, the Cigno and Calypso which will open the series of events.
Start of the show half an hour before sunset, free admission to a truly suggestive scenario!
However, it goes on stage, even in the rain, as in the best tradition of the Globe Theater.
Luna Park in Porto San Giorgio Sud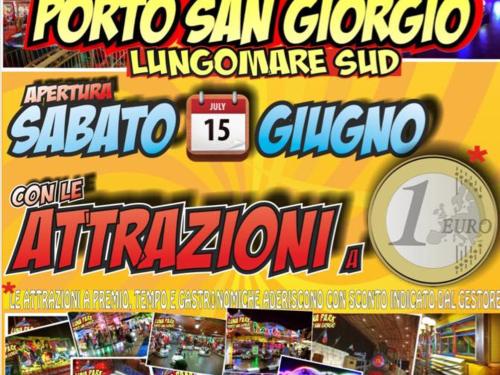 The Carbonini Luna Park returns to the Lungomare Sud of Porto San Giorgio.
The historic amusement park has been enjoying the summer evenings of your holidays in Porto San Giorgio for over forty years and is ready to have fun again this year!
The Navigating Museum in Porto San Giorgio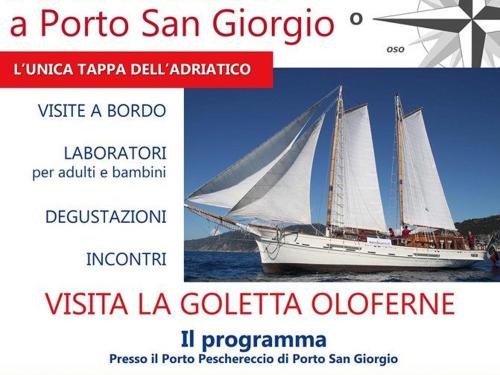 Tomorrow afternoon the Goletta Oloferne flagship of the Museums of the Sea and Marine of Italy arrives at the fishing port of Porto San Giorgio and opens to visits on board. In this unique stage of the Adriatic, the sailing museum offers children and adults a wonderful opportunity to savor local seafood, participate in workshops and for informative meetings. Starting at 15.00
The investiture of the Priors of the Cavalcade of the Assumption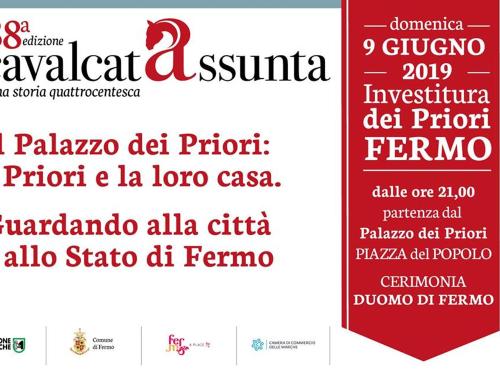 The investiture of the Priors is an important moment in the history of the fifteenth century of the city of Fermo which is remembered every year and which brings to life the origins of the Cavalcade of the Assumption with a unique atmosphere. This evening, on the day of Pentecost, starting at 9.00 pm the appointment and investiture of the Priors and the Gonfalonieri will take place.
Over a hundred people from every district of Fermo will reach the Cernita in Piazza del Popolo to form a procession that accompanies the district leaders to the cathedral where they will receive the investiture. Wearing robone and medallion the Priors will pronounce the oath of loyalty to the city and to the Fermo community.
For them the door of Palazzo dei Priori will open, hence the name, where as the story says they would have lived for two months, duration of their office.
Pink Woman Walk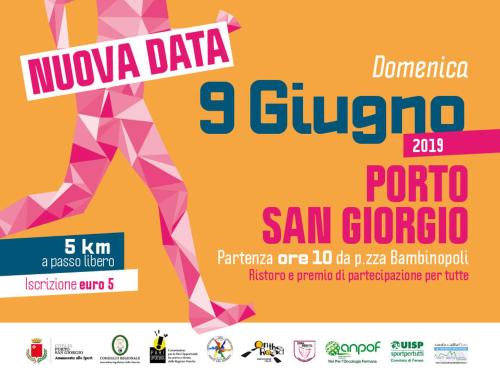 The pink wave arrives. Sunday, June 9th, the 10th edition of the Donna Rosa Walk will be staged, an event that will involve all the fair sex ready to parade on the 5 km track.
Invite me to drink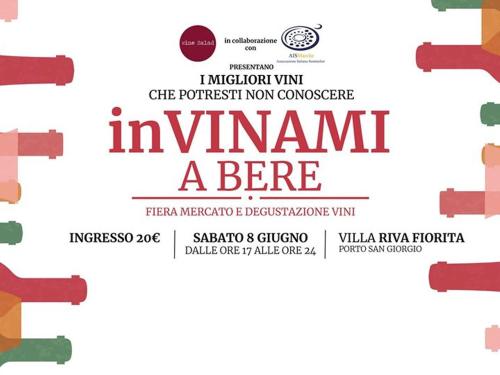 Return "InVinami a Bere" - Market Fair and Wine Tasting Saturday 8th June from 5.00 pm to 12.00 am in the prestigious setting of Villa Riva Fiorita in Porto San Giorgio!
Waiting for you there will be about 100 free tasting wine labels of the 30 wineries from all over Italy, you can buy wines directly from the producers, the special Masterclasses (Guided Tastings) conducted by AIS Marche, the gastronomic area based on regional excellence and many other news!
Run & Smile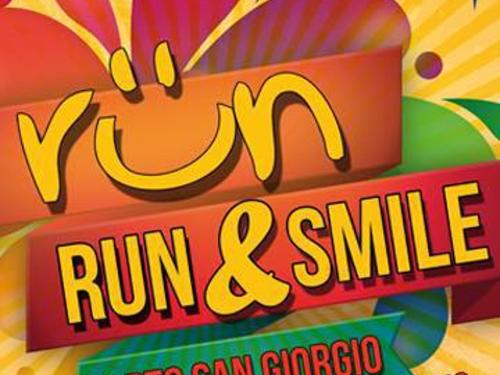 The Sangiorgese Riviera returns to life and with a smile.
Appointment Sunday 2 June at 9.30 am in Porto San Giorgio for the fifth edition of Run & Smile, the race organized by the Unione Sportiva Acli in collaboration with the AIA Fermo.
The race will also be used as the sixth and final stage of the "Referee run", the Italian 10km road championship for soccer referees.
An enhancement for the whole territory, for a day dedicated to sport, well-being and, as pointed out by the name, a smile!
10 km competitive and not, 4 km walk or non-competitive race, the choice is yours!
Toy City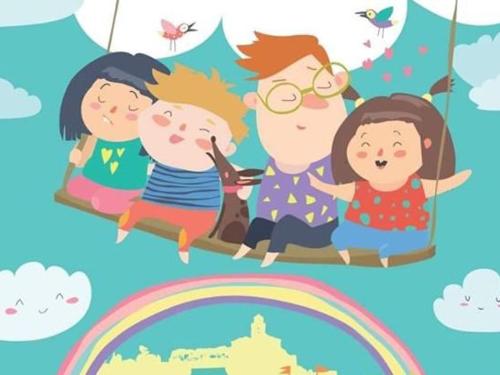 Sunday, May 26 from 10 to 20 Piazza del Popolo in Fermo will turn into a big city of toys with many attractions for children, for a day full of fun and a sea of fantasy.
There will be inflatables, jugglers, face painting, animations, clowns and games known as the calciotto and target shooting.
Open cellars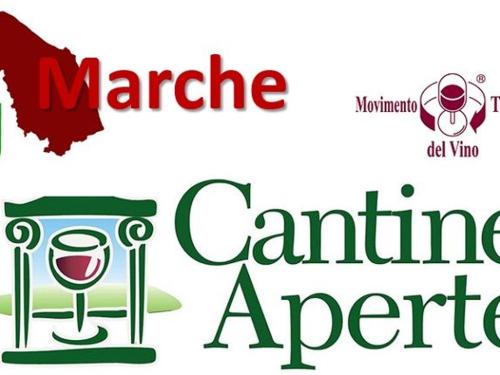 This year we have reached the most loved appointment of the Wine Tourism Movement: Open Cellars. The event will be held on Saturday 25th and Sunday 26th May in all the wineries of Italy that will join. Many events, from tastings to visits to vineyards, and many will be the initiatives in the municipalities that boast a particular oenological tradition.
Open Cellars is the most important wine tourism event in Italy. Since 1993, every last Sunday in May all the wineries participating in the Wine Tourism Movement open their doors to the public, with events, visits to the vineyards and tastings of their wines. Open Cellars is therefore an excellent opportunity to create a direct contact between producers and wine lovers.
The sea in bloom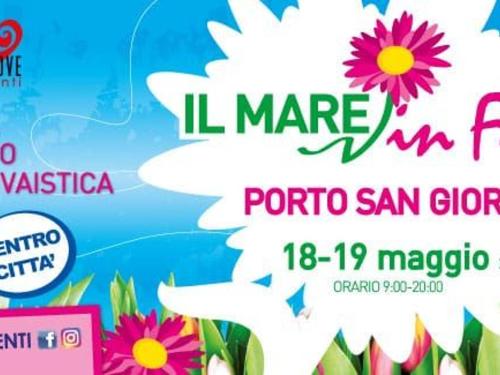 Everything is ready for the sixth edition of "Il mare in fiore", the market exhibition dedicated to greenery and everything that revolves around the world of gardening planned in Porto San Giorgio on 19 and 20 May from 9 to 20.
Approximately 60 exhibitors will be distributed in all the spaces of the city to involve the shops even more.
Among the highlights of this edition are two national-level guests, that is the first and third classified of the Cattolica fair, to give more and more prestige to this traditional and renowned appointment.
Four-legged show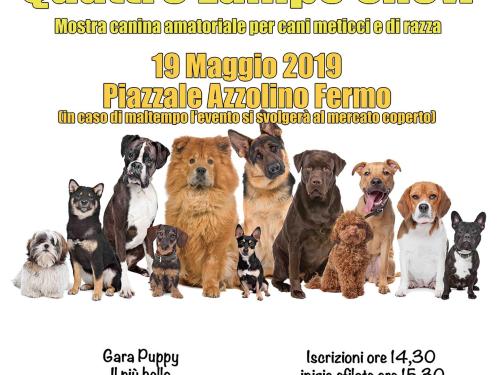 Sunday, May 19, for dog lovers, "Quattro Zampe Show". In Fermo, at Piazzale Azzolino, an amateur dog show for mongrel and purebred dogs.
Routes, entertainment, shows and lots of games for the little ones and the biggest, as well as lots of fun for our pelosetti friends.
Ecoday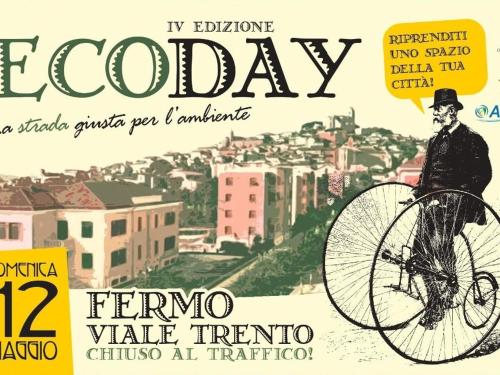 Almost a kilometer of initiatives, with associations, information desks, music, entertainment, flower market: all under the banner of the environment and strictly car-free.
Domencia May 19 Viale Trento will say goodbye to cars for a day and will turn into a square open to all.
Many associations have joined this event, especially the social one. In fact, inside the Ecoday there will also be the Volunteer Festival to let the many visitors know about the work of local associations.
Spring villages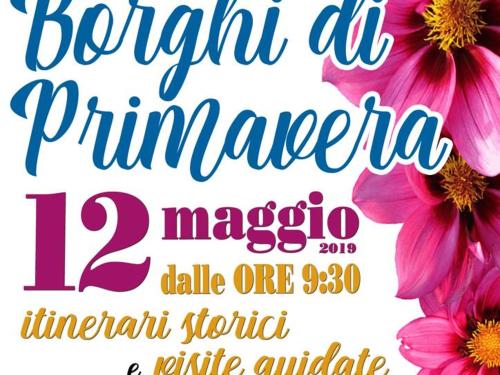 Borghi di Primavera is a splendid initiative that will take place on Sunday 12 May in the municipalities of Belmonte Piceno, Servigliano and Monteleone di Fermo. It aims to make these three small villages known and above all to open museums, churches, buildings and monuments that tell the story of these areas.
There are many things to see and each of the three countries is unique in this group of countries ranging from the Ete to the valley of the Tenna, from the Picenes to the Romans, from the Lombards to the Farfensi. Dense territories of natural beauty and history.
Cristina d 'Avena in Sant' Elpidio a Mare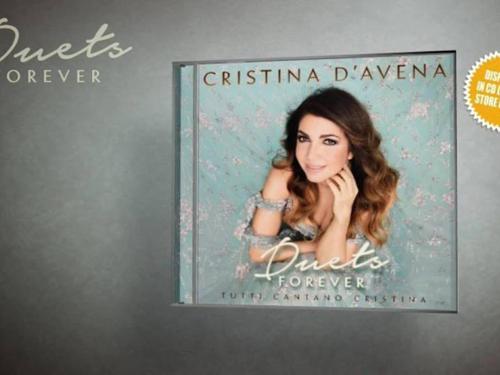 For the little ones and, why not, also and especially for the older ones, do not miss the overwhelming show of Cristina d 'Avena!
Sunday, May 5, at Piazza Matteotti in Sant 'Elpidio a Mare, the national Cristina will delight those present with songs and dances that will make children, at least for a few hours, return all those present.
Do not miss!
Fermo Flora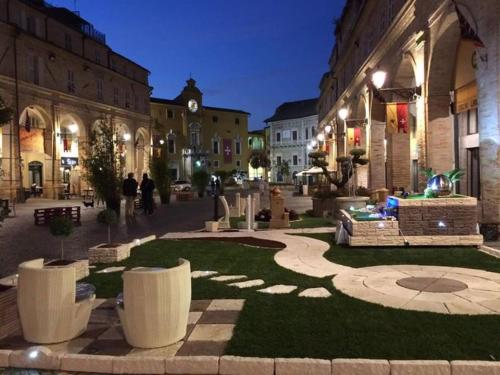 The much acclaimed second edition of "Fermo Flora" returns, an open-air flower exhibition that will decorate the Piazza del Popolo in Fermo and the streets of the historic center.
About twenty exhibitors will decorate the square and give life to the town. It will be a walk in the middle of nature, among geraniums, begonias, petunias, surfines, chillies, basil, and other vegetable plants. There are also exhibitors with tools for the care and maintenance of gardens and green areas.
The gardens created for the occasion will remain to embellish the square until April 14th.
An eventful April!
April is the ideal month to enjoy a wonderful holiday by the sea and discover the wonders of our land.
There are many events scheduled, especially in Porto San Giorgio with the feast of the Saint Patrone that will catalyze attention.
It will begin Sunday, April 14 with the famous Fair that will attract hundreds of exhibitors throughout the city center. Tuesday 23 at 16.00 there will be the usual procession of the Patron Saint with the blessing of the sea and the lined fishing boats, a touching moment felt by all the citizens.
Saturday 27 music and entertainment on the main avenue and from midnight the great fireworks display along the beach.
In short, a program full of events for all tastes, to make your holiday unforgettable on the seashore in the brands!
Street food Festival Porto San Giorgio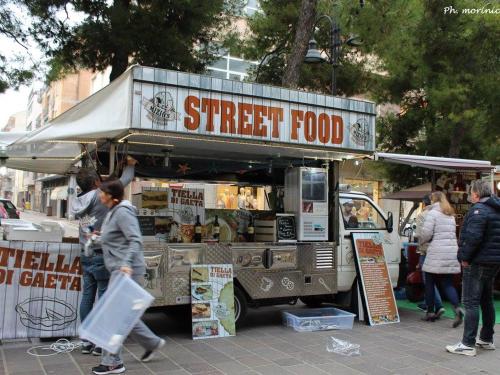 From 28 to 31 March the magic of Street Food returns to Porto San Giorgio with the fourth edition of the festival dedicated to street food.
More than 30 trucks will fill the city center bringing delicacies and delicacies of all kinds and tastes. It will in fact pass from the burgers with excellent quality meat to fried food, the real eye-catcher in our area, from sweets and "norcinerie" to the best quality beer and drink trucks.
Of course, there will be fun thanks to the numerous side events that will enrich the four-day program. The event will be open to the public from Thursday 28th April from 6:00 pm to midnight, Friday 29th, Saturday 30th and Sunday 31st from 10:00 am to midnight.
Jova Beach
"I will take you into the true navel of the world!"
Yes, the news of the week is precisely the Jovanotti concert to be held on August 3rd on the beaches of Lido di Fermo, just a few meters from our hotel.
The famous singer presented yesterday in Milan the details of his new project. The "Jova Beach", which will consist of 15 stages, will bring music to all Italian beaches. The village will be 300 meters long and 100 meters wide. Inside there are DJ sets, music and entertainment for adults and children, from sunset to night.
Lorenzo Lotto "The call of the Marche"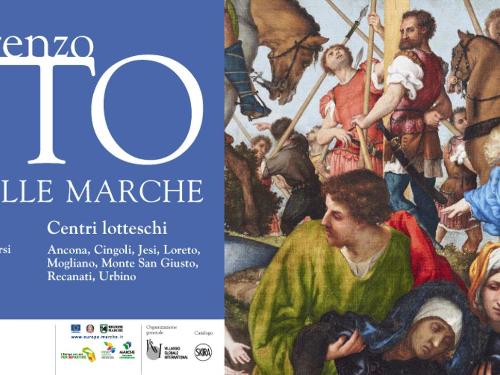 In the year dedicated to the famous artist, the Marche Region, will allow everyone to discover the heritage of the area, in a region that has no equal in the quantity and quality of the works.
Until February 20, 2019 the public will be able to grasp the deep bond that united the Venetian master to these lands, in which he repeatedly returned to create and to inspire himself and where he chose to wait for death and find burial.
Ancona, Cingoli, Jesi, Loreto, Mogliano, Monte San Giusto, Recanati and Urbino form with Macerata a sort of widespread exhibition to be lived together with the artistic and natural beauties of the Marche.
In the halls of the eighteenth-century Palazzo Buonaccorsi in Macerata - of which the magnificent baroque decorations can be enjoyed - Lotto's "Marche" experience, now reconstructed, is also integrated by some "connecting" works, for which it is not documented but not even excluding the territorial link, so as to outline the artistic evolution of the Venetian painter without gaps.
Autumn flavors
Saturday 13 and Sunday 14 do not miss the appointment with "Sapori d 'Autunno", a gastronomic itinerary through the streets of Montefalcone Appennino.
Fermo and Pasta: the taste of "puffed up"
From 4 to 7 October in Fermo you can rediscover the taste of "eating well" together with local producers.
In Piazza del Popolo it will be possible to taste first-class first quality dishes, rediscover flavors and new culinary interpretations, accompanied by local wines. Several local pasta factories will be associated with cooks from as many restaurants for a fun and varied formula capable of satisfying every palate.
There is also room for gluten-free cooking, with an ad hoc proposal, workshops to learn how to knead and roll dough, meetings to talk about ancient grains and good food, nutrition and the Mediterranean diet, and tours in downtown shops.
Street food in Porto Recanati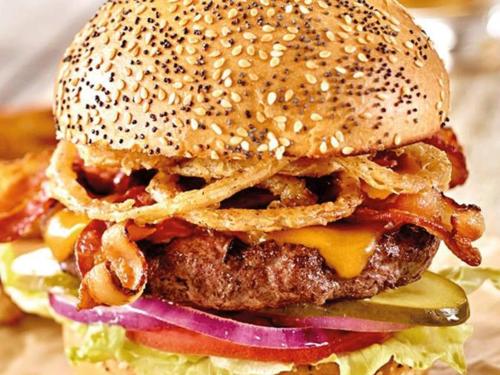 Porto Recanati Street Food Festival from 20 to 23 September 2018
The event dedicated to street food where it will be possible to find numerous food trucks from all over Italy.
The Festival will welcome in the Kronberg square of Porto Recanati all the lovers and lovers of quality street food who will have the opportunity to dedicate an entire weekend to the taste. Of course, there will be fun thanks to the numerous side events that will enrich the four-day program. The event will be open to the public Thursday 20 September from 6:00 pm to midnight, Friday 21 September from 6:00 pm to midnight, Saturday 22nd and Sunday 23rd all day from 11:00 to midnight. Admission will be free.
Open Day Open Cellars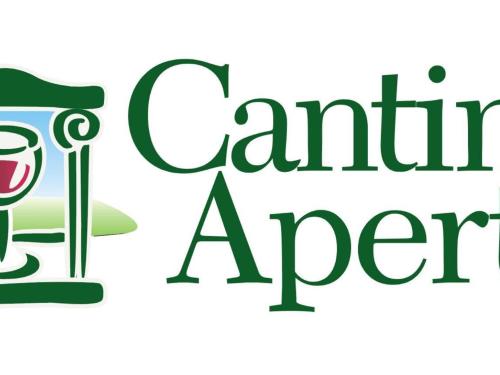 September 15th and 16th, great party for the dairies of Italy!
Open day of agricultural dairies, with tastings, workshops, games for children, music and meetings!
The Fontegranne company of Belmonte Piceno, led by Eros Scarafoni, will present you more than 20 types of cheeses and caci: they are not simple dairy products!
Super musical weekend at Sant'Elpidio a Mare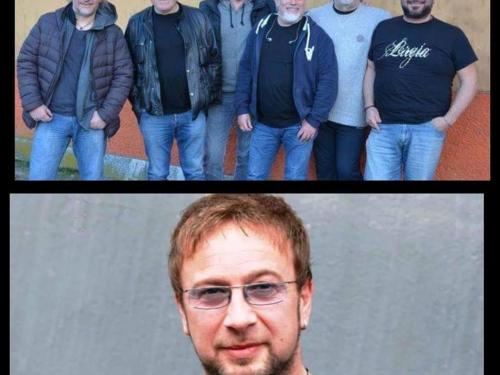 Two evenings of great music at Sant'Elpidio a Mare: this evening the Nomads in concert, tomorrow Marco Masini!
Saturday evening will focus on the entertainment of the many fans of the Emilian band, followed by fans of all ages, but above all will donate the proceeds to the Blue Cross: a fundamental element at the service of the city.
The Marco Masini concert will instead be free.
Sibillini street food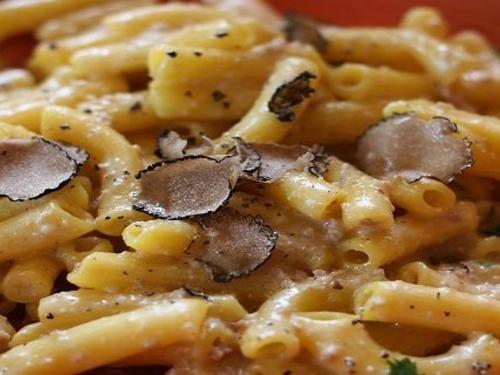 There will be 18 Pro Locos that on Saturday 15 and Sunday 16 September will animate Comunanza on the occasion of the first edition of "Pro Loco in festa nel Sibillini".
After years of celebrations at the seaside, the municipalities committed themselves to open their food stands in totally different areas: 13 municipalities will have their local specialties tasted.
Both Saturday and Sunday, entertainment in the square will be aimed at all age groups with an amusement park and inflatables for children, the DJ set and live music!
On Sunday 16th there will also be the traditional Pro Loco parade, with the band and local authorities.
The fireworks show will conclude the festivities.
Anghiò - Blue Fish Festival
From 12 to 16 September do not miss the appointment with the ninth edition of Anghiò, the Blue Fish Festival.
In the evocative setting of the Palazzurro in Piazza Garibaldi in Porto Sant 'Elpidio, over 30 recipes based on blue fish and massive fish will be baked every day.
  The other attraction of Anghiò will be the Area 50 shades of blue destined to host various cooking shows and dishes offered by renowned Chefs from Marche that will allow participants to better appreciate the taste of blue fish, once considered poor but now re-evaluated nutritive and dietary view. Tasty and light, the blue fish is known for its precious organoleptic qualities, rich in mineral salts, vitamins and above all omega 3, the polyunsaturated fatty acids that play beneficial effects on the heart and the circulation lowering the cholesterol level.

Lu vurgu fa cantina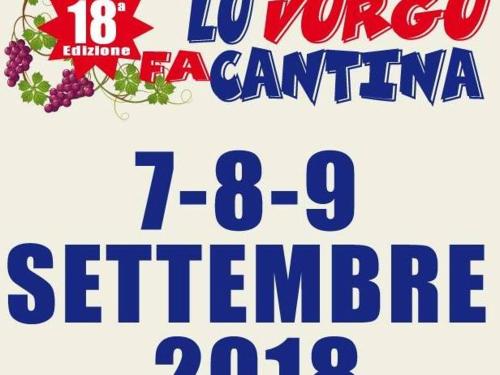 Back in Francavilla D'Ete the appointment with the September tradition, the crushing of grapes!
Lu vurgu ago winery reaches this year its 18th edition and there will be food stands and wine tastings of different producers ..
In the streets of the town there will be musical groups, magic games and face painting
Nature & Sound
NATURE & SOUND - Music, Culture and Mediterranean Flavors
The best way to say goodbye to Summer 2018!
Eat, Enjoy, Experience!

The last event of our Special Monday.
Immersed in the splendid natural scenery of Parco Galeano, enjoying the lights of the sunset, you will be able to taste products at km0 of the Val d'Aso, all at the rhythm of the effervescent music of Awesome Treesome and DJ sets to stay together all night!
From 20.00, at the Galeano Park in Petritoli.
Colle of Infinito experiance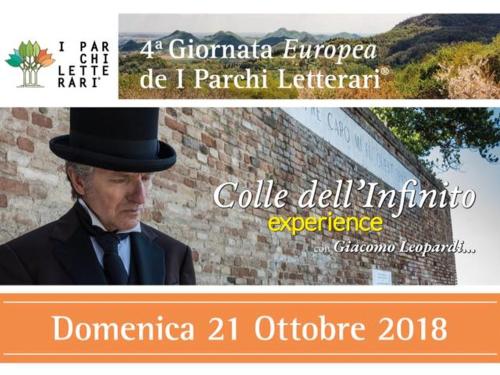 Experience a unique experience by taking part in guided tours of the Colle dell'Infinito with Giacomo Leopardi. A sensational event that will allow you to dive into the nineteenth century Recanati where the Recanati poet, played by an actor, will guide you to discover the Colle, a place that best represents Leopardi's romantic legacy and where he composed L'Infinito. An experiential and engaging tour that will make your visit to Recanati unforgettable.
BookMarchs - The other item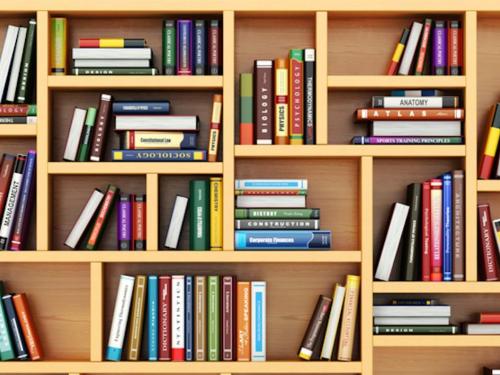 From today Tuesday 04.09 until Sunday 09.09 the Valdaso will be the site of an unprecedented cultural experiment in Italy: five Municipalities (Petritoli, Ponzano di Fermo, Campofilone, Lapedona and Moresco), in fact, will host "BookMarchs - The other voice", the first festival dedicated to translations and translators, promoted by editorial translators and freelancers working in the sector at national level, in synergy with Vivere Valdaso, a tourism promotion agency based in Petritoli.
Salmon Festival
The Festival (Festival) of Smoked Salmon, which will be held in Monteleone di Fermo, is now in its 8th edition and is ready to welcome gourmet travelers and the various enthusiasts and lovers of the much loved fine fish directly imported from the Norwegian seas and wisely combined with the local products of our land.
Also this year the organizers open the stands both for lunch and dinner and serve their official salmon-based menu strictly smoked with the original Finnish recipe.
You can't miss it!
"The fifteenth century in Fermo"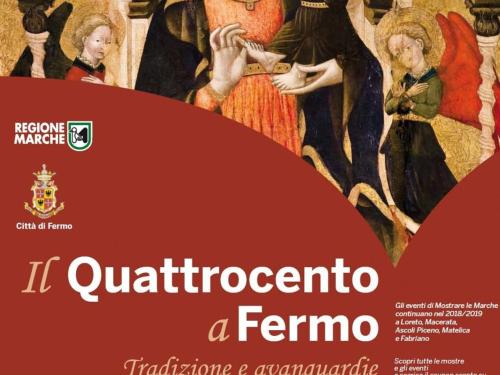 Until October 7th you will discover the exhibition "the fifteenth century in Fermo" in the splendid scenery of the church of San Filippo Neri in Fermo.
A great public success that so far has registered more than 8000 visitors, fascinated by the tradition and avant-garde of the works on the history of our territory.
The exhibition "The Fifteenth Century in Fermo" tells a story of artistic history of Fermo, in which the city had great importance from the political and artistic point of view, with the arrival of masters and precious artifacts from central Italy, from Venice and from Northern Europe which greatly influenced local artists. The masterpieces on show are of extraordinary richness: altarpieces, sculptures, jewelery, miniatures, fabrics and ceramics.
Wine Festival
On 15 and 16 September the historic center of Ortezzano will once again turn into an itinerary of the usto.
The menu is very rich: among the flavors of the country tradition there will be cacciannanze with ham and ciabuscolo, polenta, chops and kebabs, and then olives all'ascolana, roast puppets, fried pizzas, desserts and cooked wine.
Several Piceno and Fermane wineries will participate, so you can taste the most renowned labels in the area.
In addition to street artists and folkloristic exhibitions, on Saturdays there is a party until dawn with music even for the youngest.
Do not miss the "Historical Re-enactment of Pressing" .
Gusta Lido under the stars!
Second appointment tonight by Gusta Lido - Under the stars.
The initiative, promoted by the Comune di fermo, aims to raise awareness of the taste and good food of the coast of Fermo. The premises that have joined are: Alpen Rose, Baladì Beach, Eden, Il Grillo, Kinghino, L'Aragosta, Malù, Nove Nove, Ondina, Paradise and Stella Artois.

Food and wine specialties "under the stars", right in the pedestrian-only stretch of the coast, with menus dedicated to 25 euros: an initiative that aims to raise awareness of the coast of Fermo and its capacity to welcome guests in places where it will be possible to book and request information directly. For three evenings to be experienced among the sea, its perfumes and those of the typical cuisine. Next appointment: Thursday 23 August.
Fantastic rebels: part 2!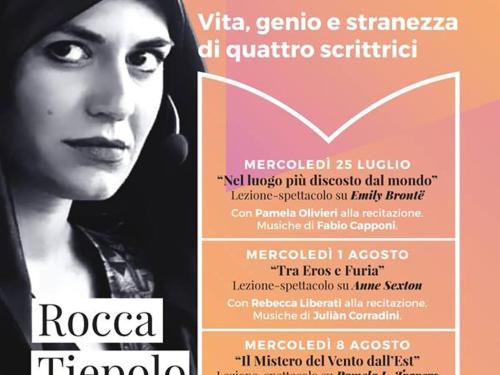 Second appointment with "Fantastiche Ribelli" in Rocca Tiepolo. Starting at 21.30 lesson show on Anne Sexton, the American poetess considered the greatest exponent of the "confessional" movement.
His verses, which combine elements of madness with erotic love, were shocking both from a stylistic and content point of view, and broke many New England Taboos of the era.

Mediterranean Festival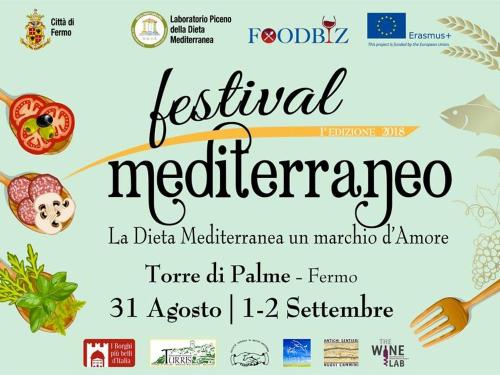 Tourism, food and wine and sustainability at the center of the Mediterranean Festival in Torre di Palme, one of the "most beautiful villages in Italy".
The natural beauty of a place like Torre di Palme, the culture of hospitality, the healthy and unattainable Mediterranean diet. There are all the ingredients for the first edition of the Mediterranean Festival which will open its rich program from Friday 31 August to 2 September in the heart of one of the most beautiful towns in Italy, including conventions, walks, cooking shows, concerts, market with 40 small-large producers who will offer their products. And again: young chefs will be competing with pans for the title of "Young Cook of the Branded Land" which will give access to the "European Young Chef Award" to be held in Galway in Ireland.
Festival of bruschetta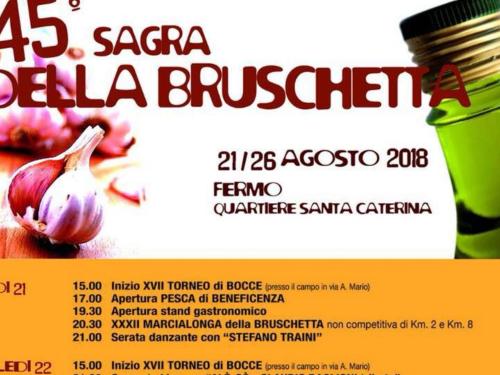 The Sagra della bruschetta was born as a party that should have greeted the end of the holidays by engaging the young people of the Santa Caterina di Fermo district. After the first edition, very simple, with stands that distributed only bruschetta and good wine, the festival has grown and today lasts ten days.
The festival has become a feast for all of Fermo and the neighboring municipalities, but despite this, after 30 years it still maintains a cheerful and carefree spirit. We eat, we dance, we are together and we spend evenings between taste, activities and shows.
Cinemagnolie: open air cinema!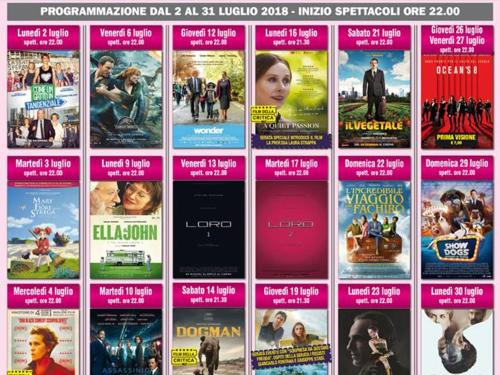 By now an institution of the Sangiorgese summer: Cinemagnolie is back, the open-air cinema at the Bazzani courtyard (Lungomare Gramsci, 155), which will make the even more exciting evenings. A program full of many previews, arthouse films, art films and Capolavoro films!
Don't miss the chance to get excited under a starry sky!
Gradara CASTELLO DI .... VINO - Wine tasting & street food
The wine will return to the forefront of the Gradara summer with: "CASTELLO DI ... VINO" - Wine tasting & street food.
To go on stage will be local realities, and special guests, organic and natural wines, small producers who make quality their trademark, true artisans of Wine committed to enhancing the land from which their fruits are born.
The festival will take place in the medieval village of Gradara, winner of the "BORGO DEI BORGHI 2018" contest of the TV show "at the foot of Kilimanjaro".
To accompany the live music tastings and a rich proposal of street food and themed menus.
Shabby al Borgo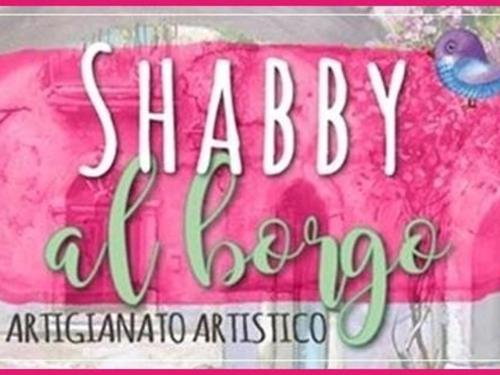 A shabby chic exhibition-market, where creativity and handmade work dominate; a unique event of its kind in central Italy, now in its 3rd edition!
We are waiting for you to share an unmistakable passion and style together. This year, many new features scheduled ... Free admission!

Saturday 7 July (from 2pm to midnight)
Sunday 8 July (from 10 to 24)