What to see in the Marche
Fermo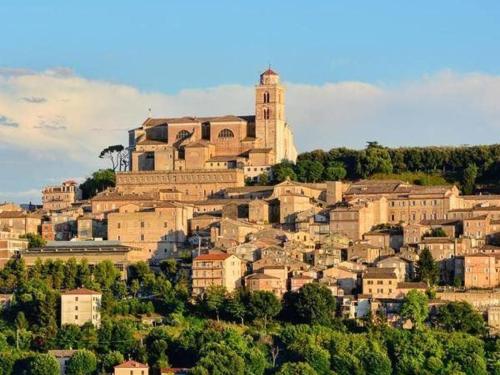 Even just throwing a few glances from near the Residence (and its apartments and bungalows) you realize that the strong point of the area is the landscape.
The Girifalco hill, on which Fermo is perched, characterized by a park with centuries-old plants, is one of the most beautiful panoramic buttresses of the Marche coast.
The outskirts of the city are a splendid mix of the sea (the Adriatic is only seven kilometers from the urban center) and of gentle hills dotted with medieval villages and typical towns, which go into the hinterland to the feet of the Leopardi's "blue mountains", the Sibillini.
The Coast of Fermo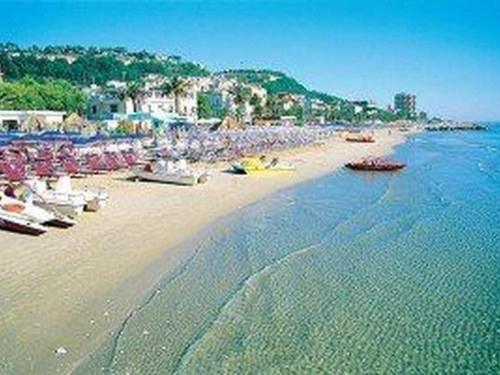 The coast offers a very clean sea and beaches rich in services, from Casabianca, to Lido di Fermo, to Marina Palmense, to Porto San Giorgio, a renowned and lively tourist city that can be reached through the beautiful promenade embellished by splendid liberty villas where you can enjoy a rich program of proposals for all types for tourists.
Music, food and wine festivals, street artists, theater, open-air cinema and all sports including water sports, from sailing to windsurfing.
The Macerata Territory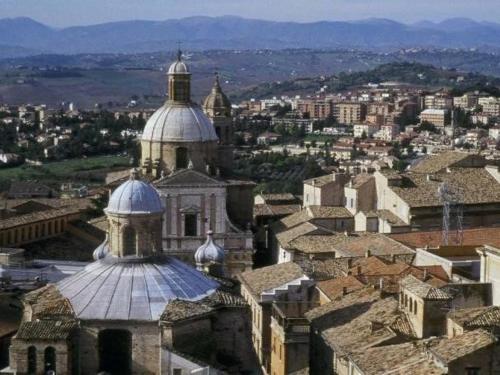 A little further north, still on the coast, you come across an open and commercial town like Civitanova Marche, and, in the immediate hinterland, Macerata, a medieval and Renaissance city, still alive and fascinating.
Macerata is famous throughout the world for its historic outdoor arena, the Sferisterio, which has hosted the Opera Festival for many years.
In the Chienti valley you can appreciate beautiful Romanesque churches.
Ascoli Piceno and the "Riviera delle Palme"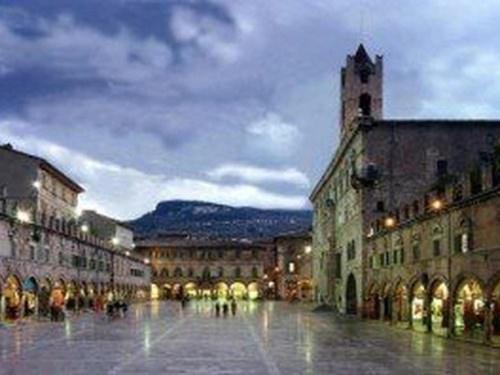 To the south, staying on the coast, you will meet a historical city and a tourist resort and fishing port of national importance such as San Benedetto del Tronto, moving inward, a city of tradition and culture as Ascoli Piceno rich in a beautiful medieval architecture.

The hinterland of Fermo is full of wonderful farms and culinary delights, a paradise for gourmets, but also for hikers and trekkers, mountain biking and horseback riding.
The inland of the Marche: the Sibillini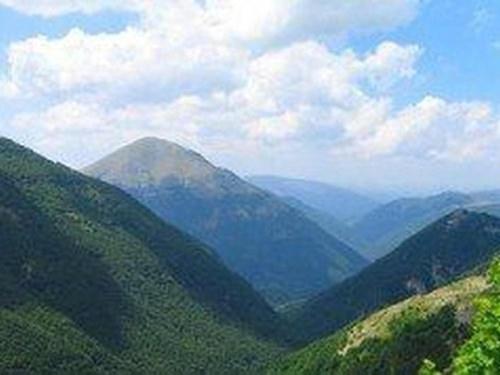 A territory of natural wonders and human products that exalts as we move towards the Apennines, in the green, wild, multi-faceted, fascinating Monti Sibillini Park.

Here nature is the dominant element, adorned with small medieval villages such as Montefortino, Montemonaco and Amandola of great artistic and gastronomic interest.
Loreto
Moving further north we reach the town of Loreto, located on the top of a gentle hill and is home of the "Basilica della Santa Casa", one of the oldest and most important Marian pilgrimage sites of the Catholic world.
Frasassi Caves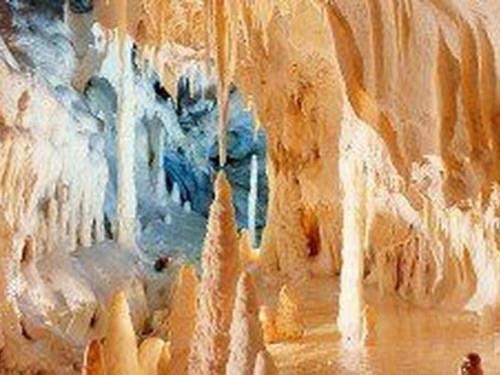 The Marches are famous for the wonderful Frasassi caves, underground caves that are located in the Municipality of Genca, in the province of Ancona.

The caves are within the Regional Natural Park of Gola della Rossa and Frasassi.

They are considered one of the most beautiful sights in the whole Italian territory; known for the stalactites and stalagmites, in a path of about 30 Km.